Following the recent bombshell Boston Celtics news that Danny Ainge was stepping down and former head coach Brad Stevens would be replacing him at the top of basketball operations, the obvious question was: who is going to coach next season? While there are plenty of good choices, the Celtics should only be focused on the great ones. This is a team that is built not only to contend now, but in the future as well due to their young superstars. So, it's important to get a coach that not only can connect to the team, but fits that timeline as well.
The single most important quality for the next Celtics coach to have, however, is a connection with Jayson Tatum and Jaylen Brown. Yes, they are both under contract with the Celtics for the next several years. But we've all seen how relationships can sour in the NBA, leading to a star player demanding a trade years before his contract expires. That is the worst possible outcome for the Celtics, so Brad Stevens should be making sure that whoever he hires has the approval of his two young studs. With that said, let's get into the candidates, working our way from #5 up to #1, the best hire the Celtics could make in my opinion.
#5 – Jay Larranaga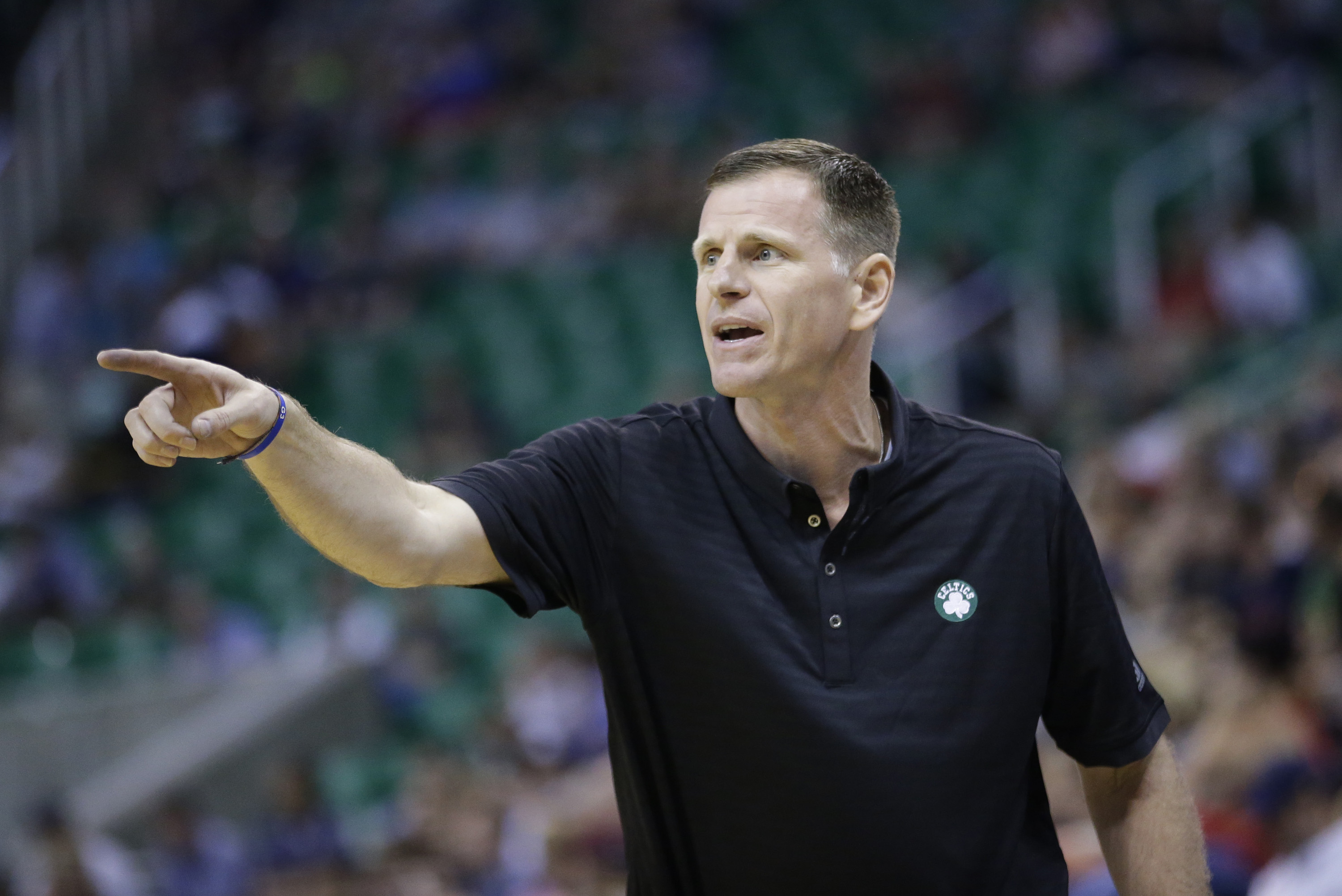 As a member of the Celtics organization, Jay Larranaga has the most familiarity of any candidate with the Boston Celtics system and the best existing relationship with the players. That immediately puts him on the list of possible replacements for Brad Stevens. When taking into account reports that Jayson Tatum is a big fan of Larranaga and the fact that Las Vegas had him listed as the initial favorite to land the job, it certainly makes sense that he's at least in the conversation. However, I don't like this hire for the Celtics. After this year's disappointment, more change is needed to their playstyle than simply promoting someone who has learned under Brad Stevens for the past nine years. I'd like the Celtics to go in a completely different direction, but his connection with the players cannot be overlooked, especially if they have faith in him and would like to play for him.
#4 – Kara Lawson
This would certainly qualify as a stunning hire. While hiring Lawson as the first female head coach in NBA history would certainly shake things up, it's not out of the realm of possibility. First, she has experience here in Boston, which cannot be understated. Second, even though it was only four games, she does have some head coaching experience under her belt from her one season at Duke. And finally, she has a relationship with this team's stars. Both Jaylen Brown and Jayson Tatum had great things to say about Lawson when she left for Duke, and both seemed to enjoy learning under her. For what it's worth, team broadcaster Brian Scalabrine also believes that Lawson has the brain to be a great coach in the NBA. While Lawson isn't the best possible hire for the C's, I do think she'll get real consideration for the job due to her existing relationship with the players and Brad Stevens.
#3 – Becky Hammon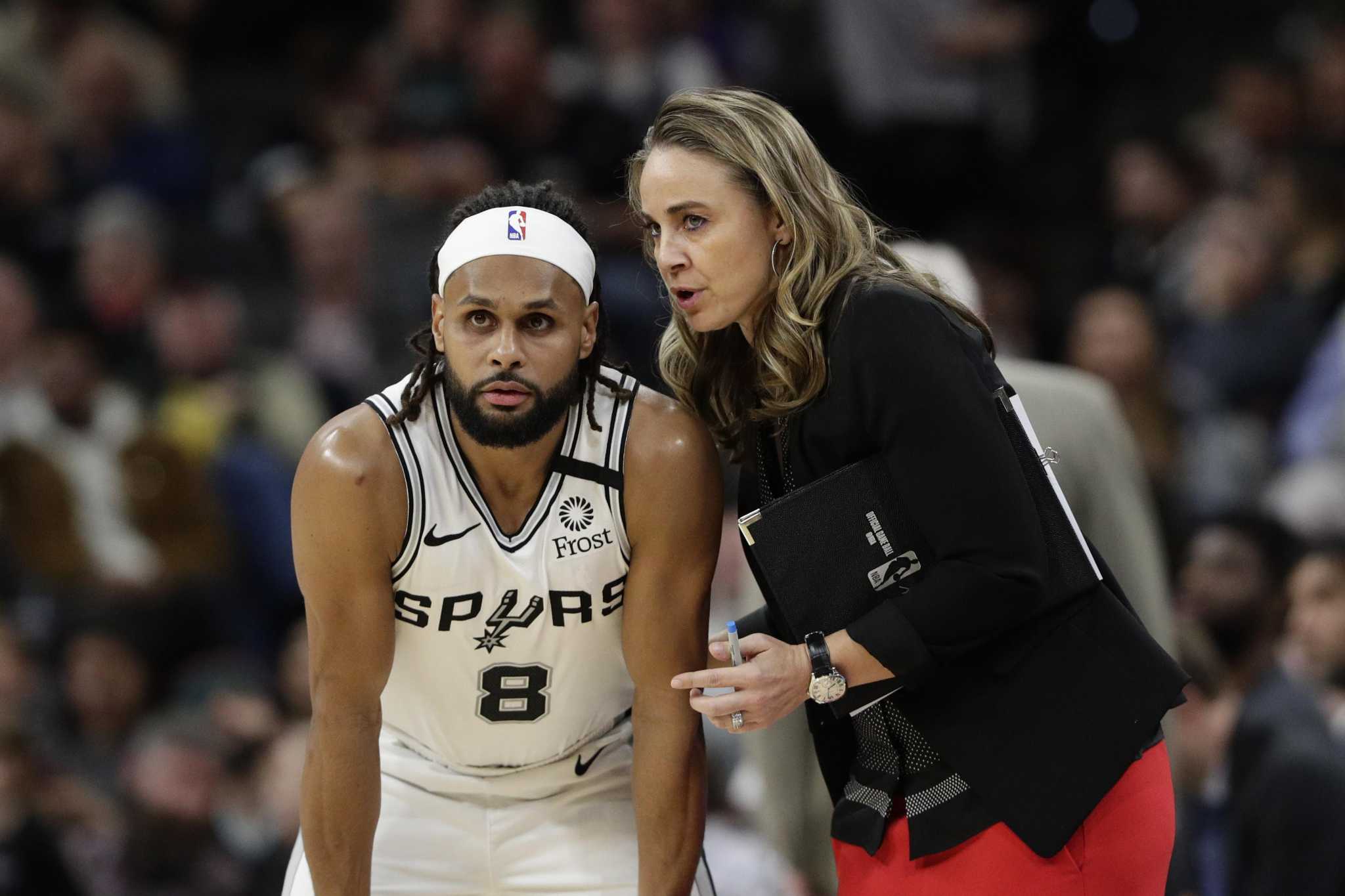 Is it finally time for Becky Hammon to be an NBA coach? Maybe. She's been an assistant to one of the greatest to ever do it, Gregg Popovich, for seven years now, and there isn't a single player or front office member around the league that doesn't think she's qualified for the job. Among them is Brad Stevens, who said just a few months back that he thinks she has a bright head coaching future ahead of her. Could that have been foreshadowing his desire to get her to Boston? Only time will tell on that one. I think that Hammon is a slightly better hire than Lawson simply because she has more experience on the bench at the NBA level, which is important for the Celtics at this point. If the Celtics wanted to really go for it, hiring Hammon would be great move, because I think players around the league would jump at the chance to play for her. In the end, it comes down to whether Tatum and Brown believe in her, because I think they will have major input on this hire. That's why I have Hammon at #3, because I think those two would prefer one of these next two names. But make no mistake about it: hiring Hammon would be an absolute win for the Celtics.
#2 – Sam Cassell
Sam Cassell is probably the most qualified of these candidates for the Celtics job. After winning his third NBA title in 2008 with the Celtics, Cassell immediately stepped into a coaching role with the Washington Wizards, and has been on an NBA bench ever since. In 2014 he joined former Boston coach Doc Rivers in Los Angeles with the Clippers and has worked under him since then, following him to Philadelphia this past year. All of that experience makes Cassell a great candidate for the head coaching job. He'd bring a fresh set of eyes and would hopefully be able to connect with Jayson Tatum and Jaylen Brown. And don't forget that time that Cassell spent in Boston in 2008. I think that could be important in this decision. As I've said before, the most important thing this coach must do is connect with the two young stars in order for this team to reach the heights it should reach. He's earned this opportunity, and I think he would be a great hire for the C's. Not as great as the final name on this list, but a great hire nonetheless.
#1 – Chauncey Billups
This probably doesn't come as a big surprise. To me, Chauncey Billups is the perfect hire for the Boston Celtics. Although he doesn't have as much coaching experience as the rest of these names, he spent the past year getting his feet wet in the coaching world under Ty Lue with the Los Angeles Clippers. Is that enough to successfully lead a team? I think so. The Boston Celtics roster is supremely talented, which should ease the transition for any new coach. The biggest ask of Billups, or whoever is hired, would be to change the offensive scheme and convince the team to play defense again. I think he would be more than capable of doing both of those things, especially with a solid group of assistant coaches around him. But the main reason I have Billups at #1 is that I think Tatum and Brown could really connect with him. As a Celtics draft pick way back in 1997, Billups got a little taste of the pressure of Boston before he was traded (way too soon) by Rick Pitino to Toronto. He knows what it's like to have expectations, and most of all he knows how to win. Hopefully Billups doesn't still hold a grudge, because I think he would be perfect for this job.
No matter who Brad Stevens picks to succeed him as head coach, there is going to be immediate expectations to win. This isn't a team heading towards a rebuild, but rather a team with two young stars that should be right back into contention next season if the necessary roster changes are made this offseason. No pressure! I think all of these candidates could handle it, though. There are certainly others who will receive consideration or even be interviewed by the team, but I would be surprised if one of these five is not sitting at the head of the Celtics bench next season due to their resumes and potential to lead this team to where it needs to go.