Over the last few days the Julio Jones trade rumors have picked up a ton of steam. The Atlanta Falcons have seemed resigned to having to move on from their star wideout for some time now, partially due to a dire salary cap situation. Jones meanwhile has gone as far to say publicly that he is done with the Falcons, which is basically the equivalent of pouring a can of gasoline on an already burning fire. It doesn't seem like a matter of if Jones gets traded, but when he gets traded. With that in mind, let's take a look at seven potential suitors for Jones, including the one team that stands out among the rest.
Baltimore Ravens
The Baltimore Ravens are an obvious team that should be interested in Jones, especially considering they ranked as the worst passing offense in the league last season. What Julio Jones can do for Baltimore is stretch the field and draw double coverage, opening up other playmakers in the process. The Ravens did recently draft a receiver with one of their two 1st round picks, but no receiver in Baltimore can compare to what Jones could bring to this team. The Ravens can absorb Jones' $15.3 million salary for this upcoming season, so why not make a call to Atlanta and give Lamar a true number one weapon.
Green Bay Packers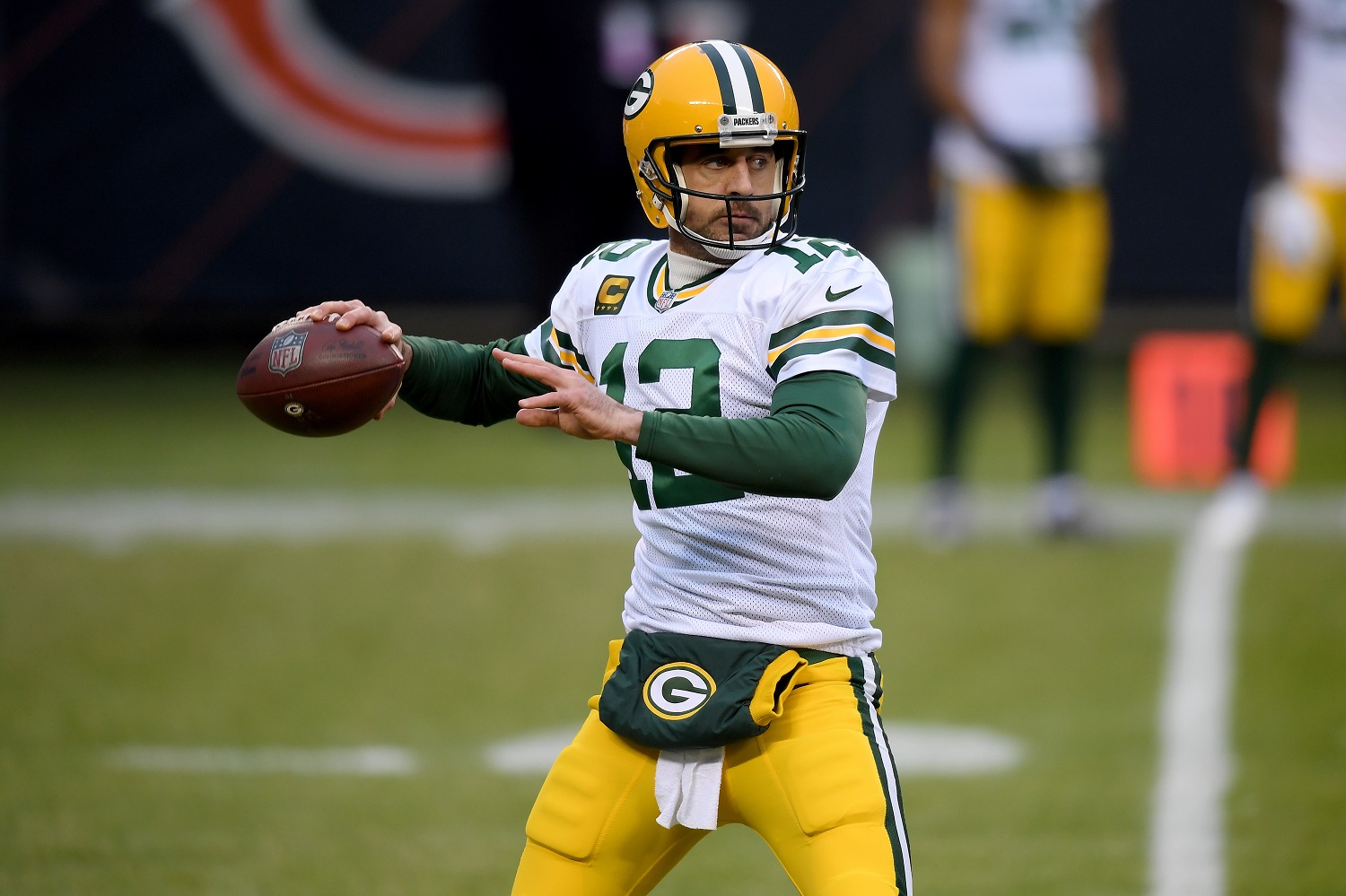 It was somewhat of a surprise to hear that the Packers were looking at Julio Jones, given their lack of cap space and the whole Aaron Rodgers situation that has been unfolding this offseason. Although this move is unlikely, it would make Green Bay even more of a Super Bowl contender then they already are, and might convince Rodgers to settle his beef with front office and suit up in the green and yellow again come next season. The duo of Davonte Adams and Julio Jones would take over the league, and might be enough to get the Packers back to the Super Bowl. The only concern for Julio is his injury history, as the Packers have enough injuries at the position per year already. It would still be a good addition to an already potent offense and certainly would make Packers fans happy.
San Francisco 49ers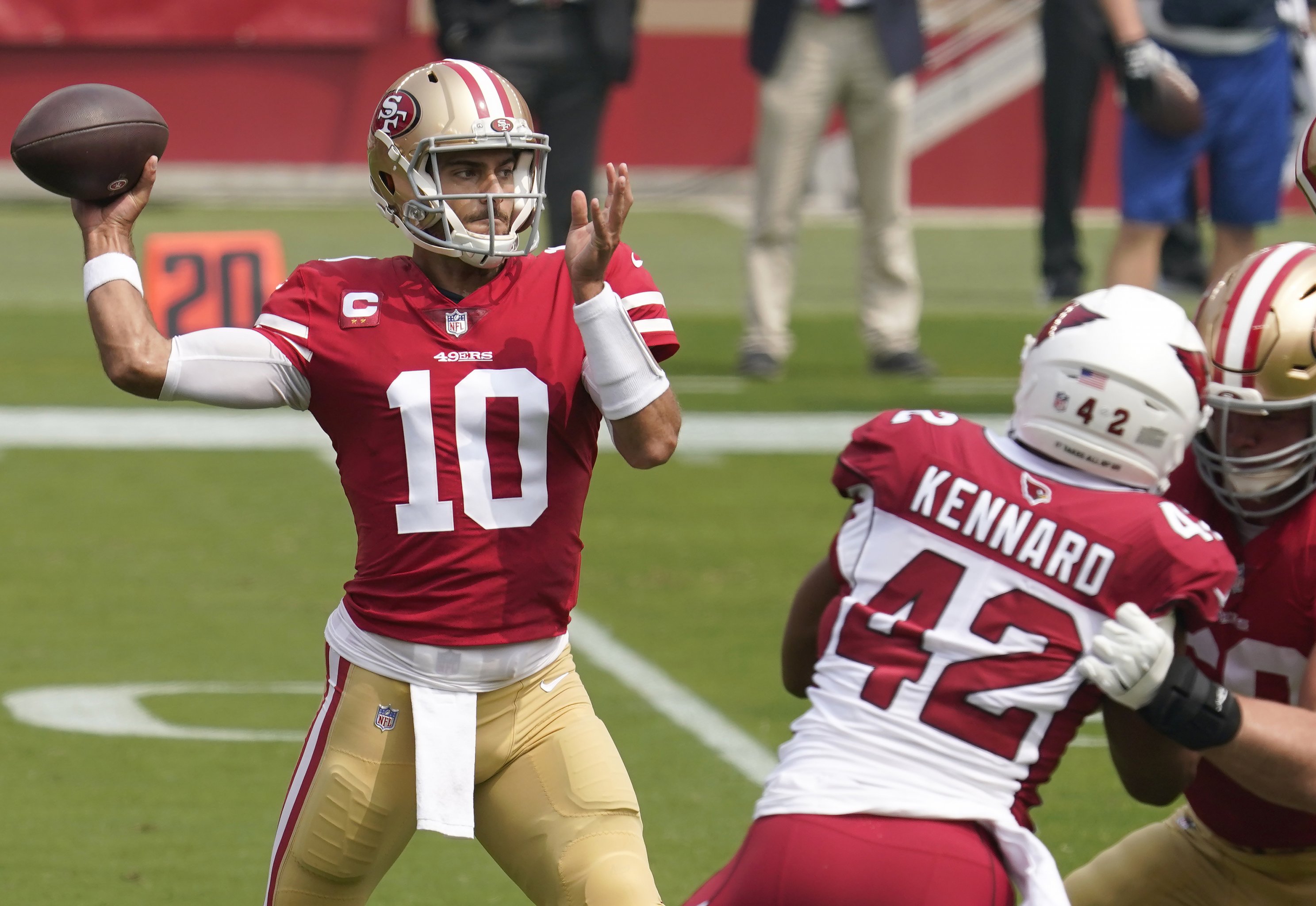 If Jones finds his way onto the 49ers roster, it will be interesting to see how their offense will look come next season. This team already has two star playmakers in George Kittle and Deebo Samuel, and after Brandon Aiyuk's standout rookie season, is there really any room for Julio on this roster? Of the teams rumored to be in on Jones, the 49ers seem to be the place he would be least likely to end up. Even if San Francisco can handle Jones' large cap hit, they seem to be trying to rebuild themselves on the fly, and an acquisition like this would cost them tons of draft capital which could end up hurting them down the line.
New England Patriots
Jones has expressed interest in joining the Patriots and Cam Newton previously, and could soon find himself working with the former Heisman winner if the Patriots continue their aggressive offseason. This would come as no surprise, as the Patriots did not draft a wide receiver until the 7th round of this years' draft, and lost Julian Edelman to retirement as well. Jones would have a supporting cast of receivers in New England, with Nelson Agholor and Kendrick Bourne joining a depleted wide receiver group this offseason. Jones would be New England's best deep ball threat since Randy Moss was chucking his hand up two steps off the line back in 2007. He is long, fast, and tall, and New England could desperately use a guy like that on their team again.
Los Angeles Chargers
Los Angeles is a team that doesn't necessarily need Julio Jones, but would benefit greatly from his addition to the team. Keenan Allen and Mike Williams are a good one-two punch, then you add in Austin Ekeler and all is looking up. The Chargers did lose Hunter Henry in free agency though, and he played 78% of the Chargers offensive snaps last season and was one of Justin Herbert's top red zone options. Jones would take over that red zone role and give Herbert a more lethal option at other areas of the field as well. The Chargers have $20.4 million in cap space and can easily afford him, and you can never have enough talent at wide receiver with a young quarterback under center.
Indianapolis Colts
The Colts are in a similar cap situation as the Chargers, as they have $20.4 million in cap space and can easily take on Jones' contract. Indianapolis attacked the offseason by trading for Carson Wentz and addressed their glaring need at left tackle. They also worked on shoring up their defense through the draft, so things are looking up in Indy. Jones would immediately step in and be Carson Wentz's top target comfortable, while also taking pressure off young wideout Michael Pittman Jr., who is the presumed number one receiver as of right now. Wentz would finally have a productive receiver on his team and can look to shine like he did in 2017. Adding Jones would make them a Super Bowl contender and turn them into a scoring juggernaut of an offense.
Tennessee Titans
The Tennessee Titans would be another perfect fit for Julio Jones. The Titans lost two of their top offensive options, Corey Davis and Jonnu Smith, in free agency, and didn't really do much to replace them. Not to mention, Tennessee ranked 30th in pass completions in 2020 with both of those guys in their offense, and ran into a problem against the Ravens in their
Wild Card matchup because they had such few options on offense. Jones would certainly be able to replace the departing Davis and Smith and improve those completion numbers. Yet while the Titans would be a perfect fit Jones, their lack of cap space just makes a deal of this caliber tough to pull off. Unless they can somehow manage to do some cap gymnastics to pull this off, it seems unlikely the fit will come to fruition.
The most likely scenario at this point seems to be Jones gets traded to the Patriots. Jones has long been linked to New England, but the Falcons have held off from trading him; until now. The Patriots have made big moves at just about every position this offseason except for wide receiver, and there aren't going to be many potential options better than Jones. Bill Belichick has been wheeling and dealing all offseason, and there's real reason to believe that would continue with Jones now on the market. New England has the assets, the cap space, and Jones seemingly is OK with relocating up north, which makes them the most likely option to land the highly coveted wideout.