The Baltimore Ravens and Kansas City Chiefs shook things up during a slow news day, as they agreed to a trade that involved 2x Pro Bowl tackle Orlando Brown. The trade sends Brown to Kansas City, along with a 2021 second-round pick and a 2022 sixth-round pick, while the Ravens receive Kansas City's 2021 first-round pick (#31 overall), their 2021 third and fourth rounders, and a 2022 fifth-round pick as well. Baltimore now holds the 27th and 31st picks in the first round of the NFL Draft next Thursday, which adds another layer of intrigue for Baltimore fans as we approach the draft. The move seemed likely after Brown expressed frustration with not being used at the left tackle position, and Kansas City pounced and added another piece to their revamped offensive line.
The Chiefs were in need of a tackle after releasing former 2013 1st overall pick Eric Fisher after their loss in Super Bowl LV. It was clear to all who watched that game that Kansas City needed to upgrade their o-line, and Brown should be a great addition to the Chiefs high powered offense. Brown has allowed just six sacks in his three NFL seasons, and has not missed a game in his young career. With Ronnie Stanley in the fold for Baltimore as well, Brown typically played right tackle instead of his preferred left tackle position. When Stanley went down with an ankle injury last season, Brown moved over to left tackle for the final 10 games of the season, and continued to play at a Pro Bowl level.
Brown will now get his wish, as he will slot in seamlessly to the left tackle vacancy in the Chiefs line. Brown should be one of the final pieces to Kansas City's new look o-line, with Brown joining Joe Thuney, Kyle Long, and Austin Blythe as new pieces of the unit set to protect Patrick Mahomes. With basically no continuity on the line, it may take some time for everyone to adjust, but Kansas City's line, which was really their only offensive weakness, last season, now looks to be set in stone for the time being.
As for Baltimore, they are expected to sign former Pittsburgh Steelers tackle Alejandro Villanueva after having him in for a visit earlier this week. The move will most likely have to wait until after the draft in order to avoid giving up a compensatory pick, but Villanueva will most likely come in and fill the right tackle role, assuming Stanley can come back in good health. There are certainly worse options than Villanueva, who has spent most of his career protecting Ben Roethlisberger, but he turns 33 in September, and won't be a long term solution for the Ravens.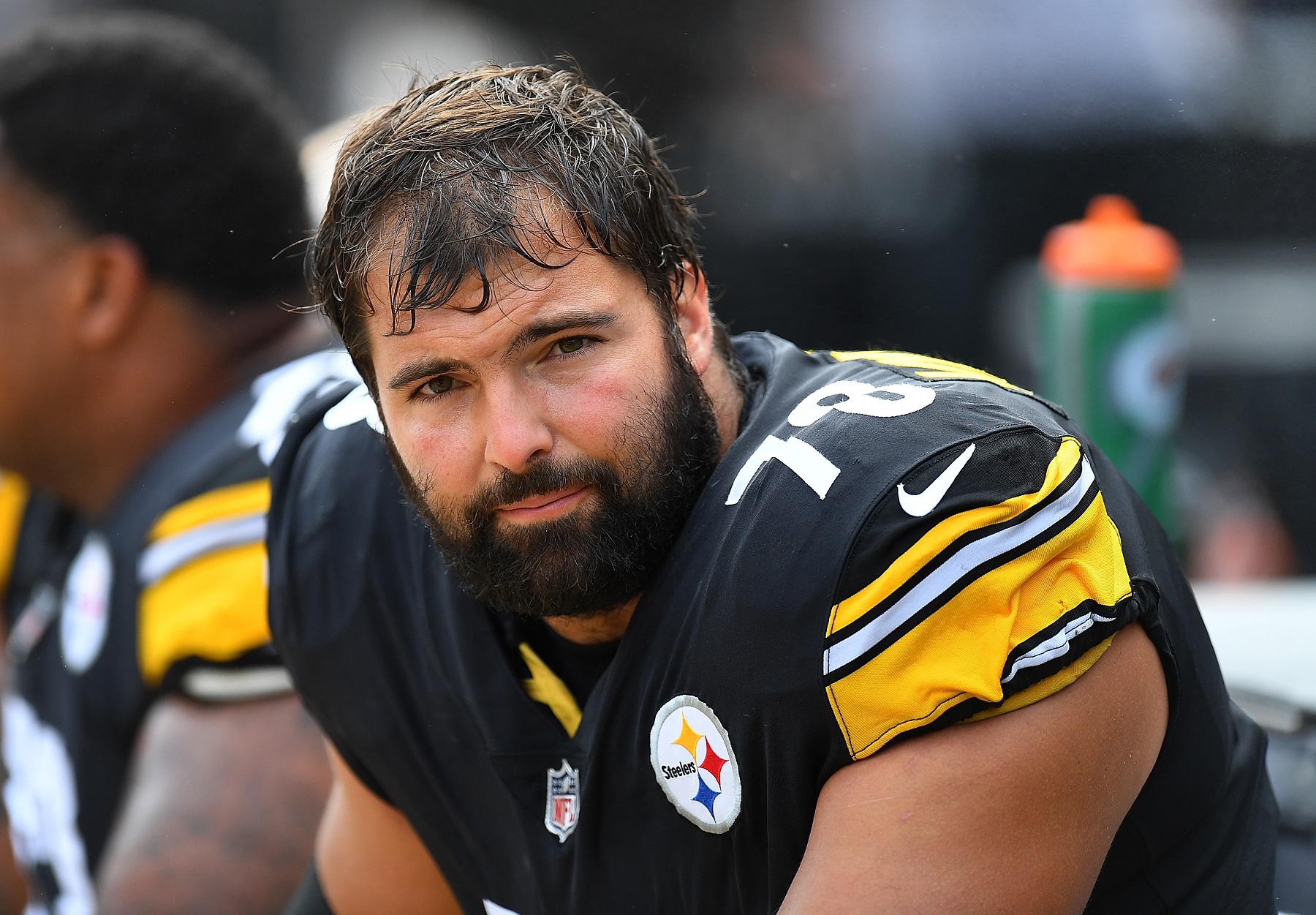 Luckily for Baltimore, they have two first round picks in this draft to play around with now. They are a good number of tackles available in this year's draft, as Tevin Jenkins and Liam Eichenberg are two names who could be available late in the first round for the Ravens. They also could package their two picks together and try to trade up to get a higher rated tackle, such as Penei Sewell or Christian Darrisaw. Either way, Baltimore didn't leave themselves exposed by trading away Brown, and clearly have a solid contingency plan in place for making this move. Now we wait and see how Baltimore utilizes their two first round picks to their advantage this coming Thursday.
Click on the images below to shop for new NFL gear!