The New York Jets have officially moved on from Sam Darnold, as they traded the third overall pick from the 2018 NFL draft to the Carolina Panthers in exchange for a 2021 6th-round pick, a 2022 2nd-round pick, and a 2022 4th-round pick. While it is not much of a surprise to see Darnold on the move, the initial return for the Jets does feel a little bit light in comparison to what other QB's have brought in this offseason. Darnold is still on his rookie contract and is expected to have his fifth-year option exercised for 2020 by the Panthers, which will guarantee him $18.8 million for next season.
With Darnold now in the fold, it will likely spell the end of Teddy Bridgewater's time with the Panthers. Unless Bridgewater agrees to a restructure of his contract of some sort, he will most likely be on the move in due time. While the NFL Draft still looms large, this move sets up Darnold to become Carolina's starting QB come that start of next season for the time being. Darnold will have an immediate upgrade in Carolina from his previous three years with an abysmal Jets offense. The Panthers offense features a solid receiver core led by Robby Anderson and D.J. Moore, and arguably the best all around player in the game in Christian McCaffery. The Panthers also have second year head coach Matt Rhule who is known to be high on Darnold's potential, and his offensive minded approach may help bring out the best in the young shot caller. Darnold faced a ton of overturn all throughout the Jets organization during his three seasons there, and he now has a chance to find some more consistency with Carolina.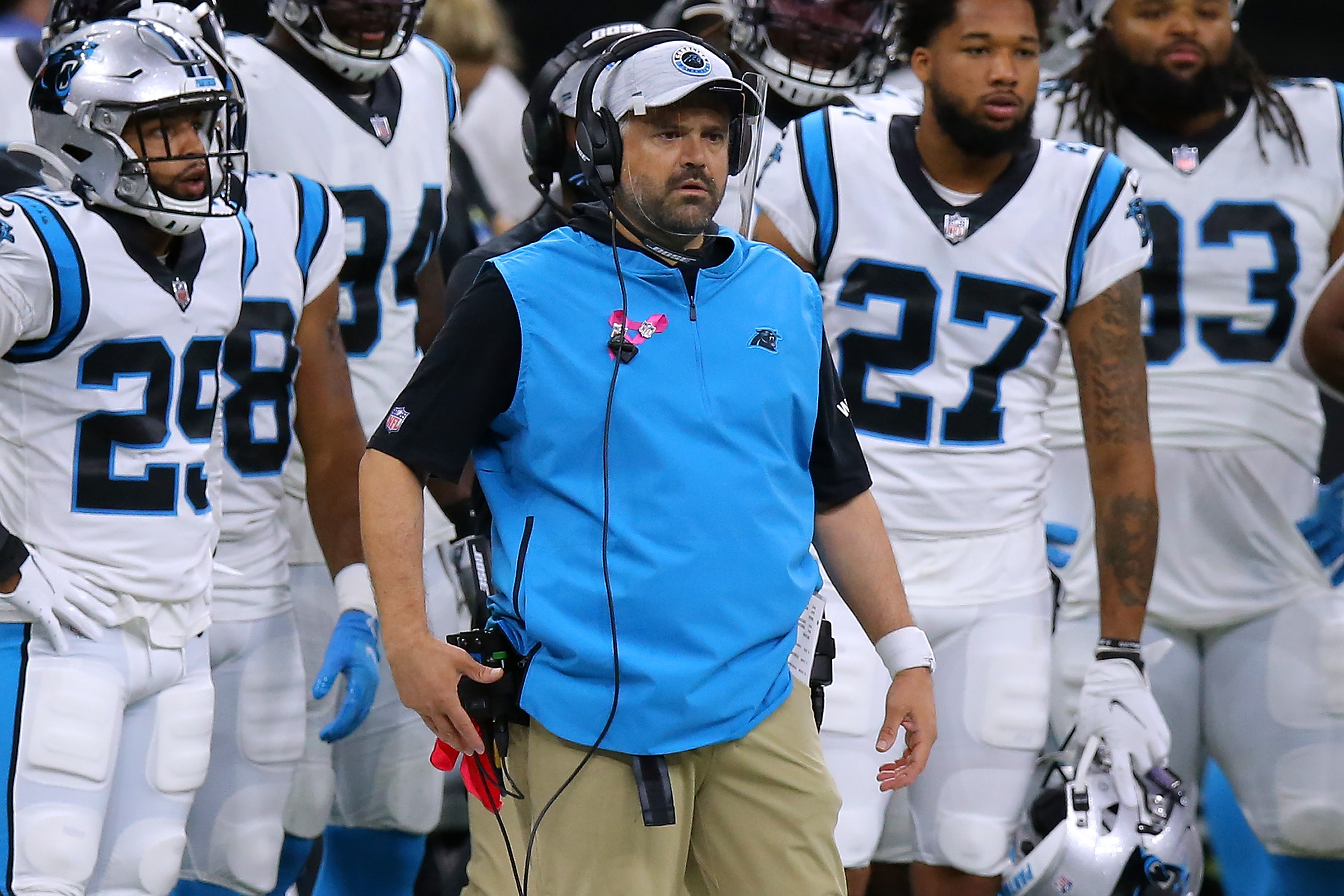 While Darnold has been subject to much criticism during his time in the NFL, he still has the upside to become a successful QB in the league. Darnold has never had a 1000 yard rusher or 1000 yard receiver to work alongside on offense, and the best playmaker he had while in New York, Robby Anderson, has blossomed so far during his time in Carolina. Darnold has also struggled playing behind a terrible offensive line, and was subject to Adam Gase and his horrible tenure with New York. The Jets front office certainly wasn't helpful either, as they essentially forced themselves trade away their star safety Jamal Adams, and blew $52 million dollars on RB Le'Veon Bell, which went poorly to put it lightly. There's reason to believe that the Jets were holding Darnold back from developing into a solid QB, which is why it makes sense for Carolina to take a relatively low-risk flier on adding Darnold to their squad.
Even with Darnold in the fold, the Panthers still are in prime position to draft a QB with the #8 overall pick of the draft if they feel inclined to do so. Darnold is a risky play as a starting QB, and drafting a QB early on still makes sense as a contingency plan in the event Darnold is truly a bust. In our most recent mock draft, we had the Panthers selecting Justin Fields with their first round selection, and that's a move that could still make sense for Carolina. Of course, Carolina could also decide to try to build around Darnold, and select another offensive playmaker or some offensive line help in order to protect Darnold. Acquiring Darnold gives the Panthers some options heading into the draft, and it will be interesting to see what they end up doing once they are on the clock.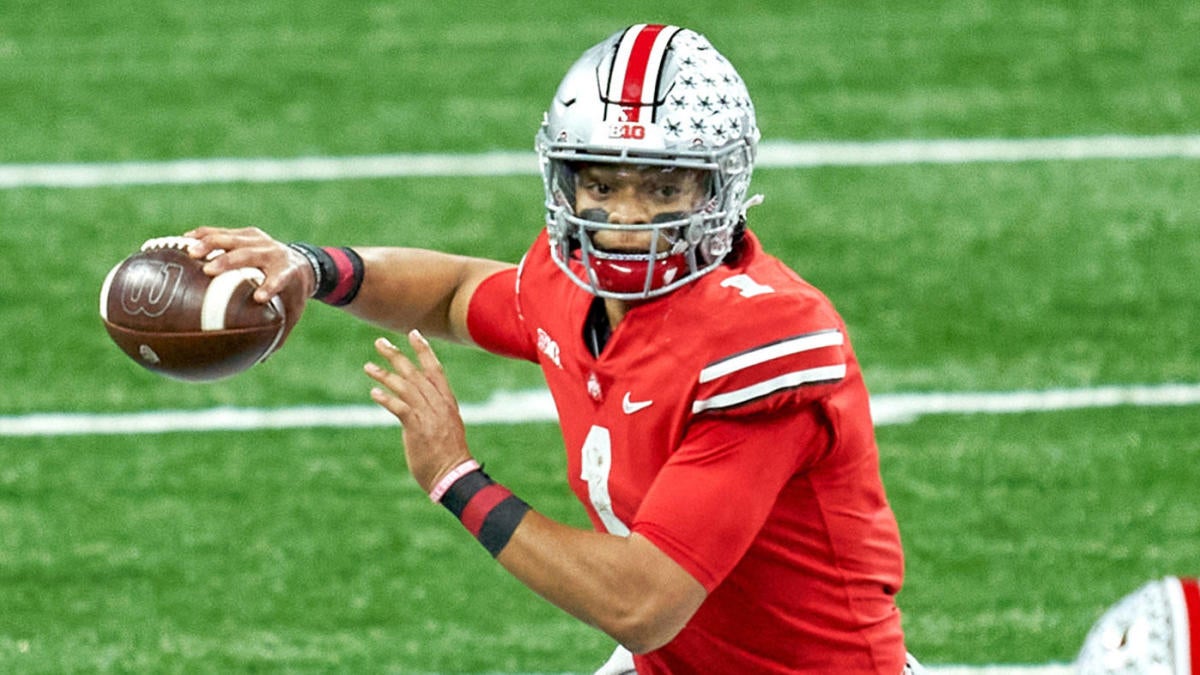 Meanwhile in New York, this all but confirms that the Jets will be taking a QB at #2, with Zach Wilson from BYU being the popular selection so far. Regardless of who the Jets end up taking, they now find themselves loaded with draft picks over the next two drafts. They have 21 total picks scheduled over the next two drafts, and none of them are in the seventh round, which all but ensures they will be adding some more young talent to their squad over the next couple of seasons. With the Jets set to draft a QB, they need to get some help on both sides of the ball soon, and have the perfect chance to so coming up. After adding some big names in free agency, a successful draft for the Jets could see them being one of the surprises on the NFL next season if everything goes their way.
Click on the images below to shop for new NFL gear!