Spring is here, and that means one thing: Baseball is back.
With Opening Day set for April 1, the Boston Red Sox are quickly making their way towards the 2021 season. To get ready for that, let's take a look at what their Opening Day lineup could look like and the stats we can expect to see out of those guys. I won't predict stats for most bench guys, since there's no way of knowing how much they'll play. I'll also take a look at some pitchers, again focusing on the guys we know will see plenty of time on the mound. Let's get into it.
Starting Lineup
Kike Hernandez – 2B
Brought in to finally stabilize the second base position that has hurt the Sox ever since Dustin Pedroia went down with his final knee injury, Hernandez will also serve as the Sox leadoff man this year. While he certainly will play some outfield, it looks like he's set to take the second base job at least for the start of the season. While he isn't the most consistent provider of offense, he can be a good table-setter for the rest of this team's hitters that follow him. I'd look for him to continue to be the .230-.240 hitter he's been for the last three years, while chipping in 14 home runs and around 45 RBI's. He won't steal many bases, but his baserunning is a valuable asset. His versatility will set him up to be a supercharged Brock Holt, a role that the Red Sox seem to always depend on having somebody fill. If Sox fans haven't already, I think they'll fall in love with his personality and energy, which may be more valuable than anything he'll do on the field.
2. Alex Verdugo – CF
After coming over from the Los Angeles Dodgers as the centerpiece of the Mookie Betts trade, there was a lot of pressure on Verdugo last season, and he did his best to live up to it. Finally given a consistent starting role and the room to make mistakes, the now-24-year-old blossomed. He hit a career-best .304 with 6 home runs, and was one of the few bright spots for the Sox last season. Now as an unquestioned starter, there's no reason for him to not continue playing at the same level. Look for Dugie to hit around .305 on the year, while setting a new career high with 20 homers and around 50 RBI's. If he ends up replacing Hernandez as the leadoff hitter, his RBI number might drop, but I expect this season to be a continuation of the breakout we saw last season.
3. J.D. Martinez – DH
I'm completely throwing last season out the window for Martinez. He hit a career-low .213 and just seemed off for the entire shortened season. This year, with Alex Cora back behind the bench and the ability to use video to study his swing mid-game restored, a big bounce-back should be in store for J.D.. I see him hitting .310, cranking 36 homeruns and driving in 110 runs. He'll mostly DH, but it wouldn't be a shock to see him play 40 or more games in the outfield. I fully expect Martinez to return to the offensive force he was in his first two seasons in Boston this year, and Sox fans will gladly take that.
4. Xander Bogaerts – SS
With Francisco Lindor now in the National League, is Xander Bogaerts the best shortstop in the AL? Based on his performance in the last five seasons, he's certainly in the conversation. While critics will point to his advanced defensive metrics not being the best, it never actually feels like his defense is lacking, and his offense more than makes up for it. At 28, he's still firmly in his prime, and I don't expect that to change any time soon. Bogaerts should be good for 27 homers, 100 RBI's, and once again hitting above .300, this year at .305.
5. Rafael Devers – 3B
The second half of Boston's dynamic left side duo, Rafael Devers, is another Sox player looking to bounce back a little in 2021. Although he finished last year's shortened season with 11 home runs, he did so while hitting only .263. He still struggles with striking out from time to time, and loves the high fastball, but Devers should have a much better 2021 season with Alex Cora back in the dugout. He really seemed to thrive during Cora's first stint in Boston, so it wouldn't be surprising at all if Devers had another season like his breakout 2019 campaign. Look for Rafael to hit around .295 and hit 30 homers, while driving in 115 runs from the heart of the Boston lineup. If Devers ends up sliding into the 2-hole in the lineup, where he has spent some time in recent years, expect his RBI numbers to be lower, but nothing else should really change.
6. Bobby Dalbec – 1B
This kid can mash, plain and simple. In his 23 game sample last season, he hit 8 home runs, and not many of them were even close to staying in the yard. He's got pure power, and he puts it to use. With a clear path to the starting first base role, there's no reason to not expect him to get plenty of chances to swing the bat. He won't hit for the best average, and he'll strike out a bunch, but that's the price you pay for knowing that at any time, he could put a ball into the 15th row. We saw another young Sox player have a hot start but then get figured out by major league pitchers in Michael Chavis. Will the same happen to Dalbec? Only time will tell. If they do, this year could be a struggle, but if he continues to hit, I'd expect him to hit at least 25 four-baggers and drive in 80 runs, while hopefully hitting above .260.
7. Christian Vazquez – C
There just aren't many better all-around catchers than Vazquez in the league. Some have more power, or hit for a higher average, or are better defenders (though there are VERY few of those in the league), but not many are close to his level of all-around play. In the past two seasons, he found his power, as he has been among the top five in home runs by catchers each year. His power hasn't come at the expense of hitting for average, as he continues to hit above .275, and his defense as always is at the top of league. I'm looking for Vazquez to hit 20 homers, drive in 70 runs, and hit .275, all while making a run at winning a Gold Glove behind the plate.
8. Hunter Renfroe/Franchy Cordero – RF
I'm going to group these two guys together. Both offseason additions, and former Padres teammates, it looks like they'll spend most of the year in a platoon manning one of the corner outfield slots, so why not predict what the Red Sox will get from the position as a whole. Because we don't know how much playing time each will get, I'm going to look at what I'd expect out of them in total. This also works because they have the same offensive profile: low average, high power sluggers. And that's totally fine for a bottom of the lineup piece. They'll combine to play acceptable outfield defense, while making up for any defensive loss with offensive production. Together, I'd look for these two to hit somewhere around 30 homers, drive in 80 runs, and hit .240.
9. Marwin Gonzalez – LF
Coming off a down year, Gonzalez signed a one year deal to reunite with Alex Cora, who coached him in Houston. However, Red Sox fans will remember Gonzalez at his peak with those incredible Astros teams that the Sox faced in the playoffs a few years ago. His average bottomed out at .211 last season, but he's still incredibly versatile and will play all around the diamond for this team. I have him slotted here in LF, but don't be surprised if he starts games at 6 or 7 different positions this season. He won't put up the best offensive numbers, but hitting .250 with around 12 homers should be easily attainable.
Now lets get to the pitchers, the area that really let down the Sox last season. They've got some talented arms, both in the starting rotation and in the bullpen, so hopefully this season will be better. If they can get more consistency out of their pitchers than they did last year, it would be a huge boost to this team's chances of making a nice postseason run. With that, let's get into the starters.
Starting Pitchers
Eduardo Rodriguez
After missing last season with myocarditis and COVID-19, Rodriguez is back to anchor the Sox rotation. He looked good early in the spring, so hopes are high for him going into the season, even after missing a whole year. However, he'll miss Opening Day due to a dead arm, but hopefully he'll be back from that sooner than later. Last time we saw him in 2019, he was finishing up a 19-6 campaign, and there's no reason he can't approach those numbers again. Yes, he'll have to fight through the harder pitching matchups that come with being the #1, but he's got the stuff to do it. I'm looking for E-Rod to finish the year somewhere around 18-10 with a 3.50 ERA, which would be a career-low for him.
2. Nathan Eovaldi
The big question with Eovaldi is, and always will be, if he can stay healthy. When he's on the mound, he simply overpowers hitters with his 100 mph fastball. If he can stay in the rotation all season, I'm expecting a big year out of Nate: 15-11 with a 3.90 ERA. If he gets hurt, which is always a possibility with the big righty, his numbers won't approach this level, but assuming he stays healthy, he'll have a big year and hold down the second spot in the Sox rotation.
3. Garrett Richards
Signed this offseason, Richards is coming off of a few down years in San Diego, and it's been a while since he's been a consistent starter, but he looks like he's going to be the third starter for the Sox. They won't need him to shine, just to keep them in the game long enough to let their offense win them the game. He's had a decent spring, and hopefully he'll keep that up in the regular season. It's tough to know what to expect from Richards, but I think the Sox offense will make his win-loss stats better than he might deserve. I'm predicting a 9-9 season with a 4.40 ERA. It seems likely that he will fade out towards the end of the season, possibly even out of the rotation, because it's been five years since he has pitched more than 100 innings.
4. Martin Perez
Perez Day is back! One of the few bright spots of last season, Martin Perez and his personality are back for another year in Boston. Perez wasn't necessarily great last season, as he went a mediocre 3-5, but he took pride in wearing the uniform and he seemed to enjoy his time in Boston. Also, for his career he has alternated good and bad years, so he's due for a good season this year. Finally, he's no longer being asked to be the #2 in the rotation, instead sliding down to the 4 or 5 slot. All of those factors will combine to get Perez a 10-win season, finishing up at 10-8 with a 4.70 ERA. From time to time, there's a pitcher that doesn't pitch that well, but gets outstanding run support for a whole season and it boosts his wins to where they shouldn't be. That's the type of season I'm expecting for Perez.
5. Nick Pivetta
Pivetta is the big unknown of the Sox rotation. After coming over at the trade deadline from the Philadelphia Phillies last season, he looked pretty good for Boston. He's struggled at times this spring, and his career as a whole has not been impressive. Will he benefit from a change of scenery that has happened to many other players before him, or was his half season in Boston simply a hot streak? This season will be the test, as Pivetta looks like he'll be given every opportunity to stay in the rotation. Whether it works or not, we'll have to wait and see, but for now I'm expecting a 6-9 season with a 4.85 ERA from Pivetta, as he continues to be the pitcher he's been for most of his career.
The Bullpen
Along with the starting pitchers, the bullpen really let the Sox down last year. They addressed it this offseason by going out and making a few key signings, while also hoping for improvements from players they had last year. Predicting stats for these guys is much harder, so I'm going to look at one thing I'm expecting out of some of the guys in the bullpen this year.
Matt Barnes
Barnes has been a rock of the Sox bullpen for a while now, and that's going to continue this year. He had a little bit of a down year last season, but there's little doubt in the Sox' mind that he can bounce back and be the force he's been for most of his career. He'll once again fill one of the late inning roles, possibly as the closer, and my bold prediction for Barnes is that he'll make a run at leading the AL in saves.
Adam Ottavino
Coming over from the New York Yankees after two seasons, Ottavino is a huge addition to the Sox pen. His slider is one of the nastiest in the league, and he's got experience in the late innings. The Barnes-Ottavino combination has the potential to be one of the strongest in the league, and Ottavino will be rewarded with his first career All Star Game selection. The first trade between the Yankees and Red Sox since 2014 will turn out to be a huge payoff for Boston.
Hirokazu Sawamura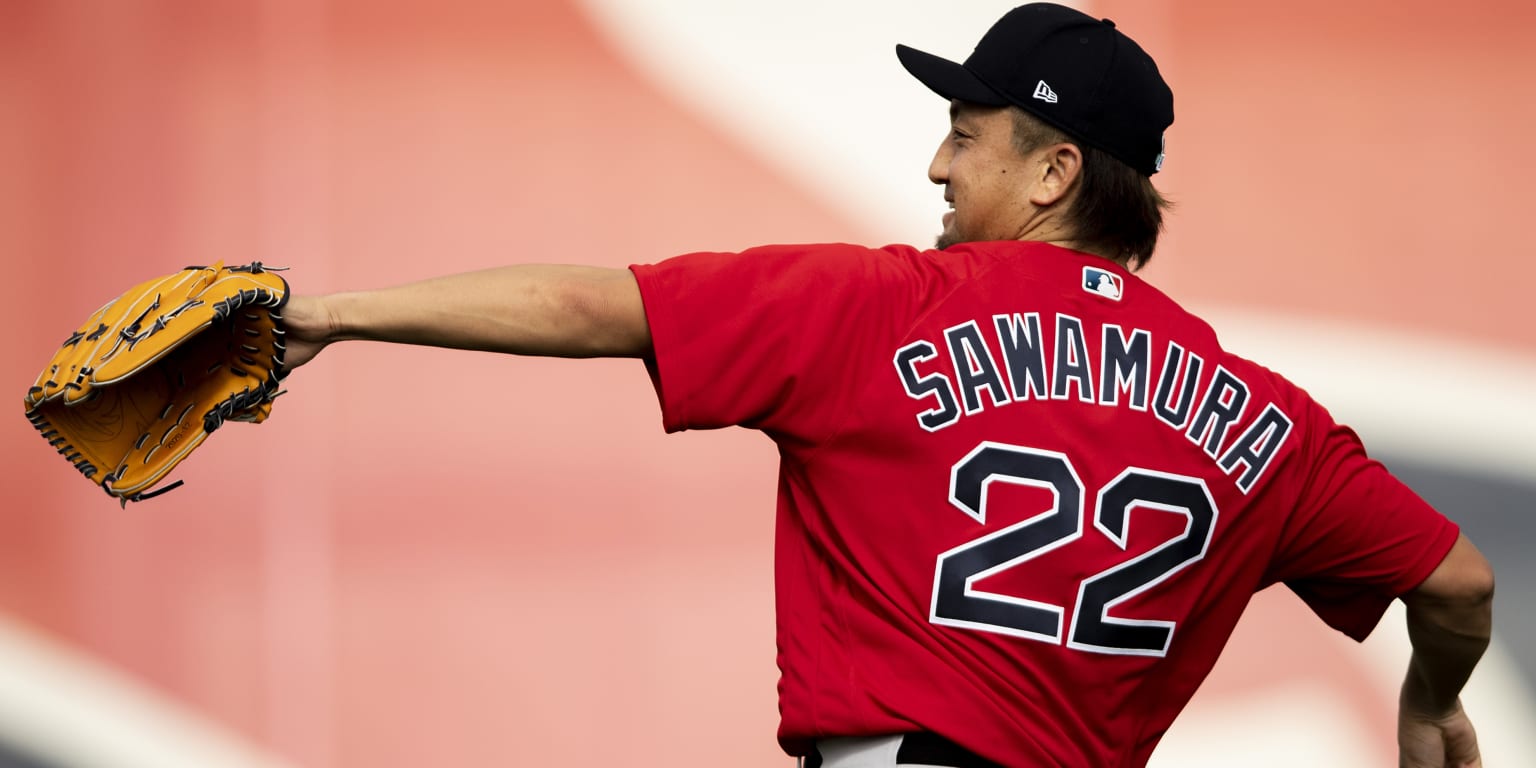 Sawamura is looking to join the group of Japanese pitchers who have made their big break in Boston, from Hideki Okajima to Koji Uehara to Junichi Tazawa. And my prediction for Sawamura is that he'll do it. He's struggled with control in spring training, walking 8 batters in only 4.2 innings of work, but he's got a long track record of success in the second best league in the world, and there's no reason for it not to translate. He'll settle into a setup role, possibly the 7th inning, although he's also comfortable closing as shown by having 36 and 37 saves in back to back seasons in Japan. Just the same way that those three other Japanese pitchers became fan favorites, I see the same happening for Sawamura this year.
Garrett Whitlock
One of the best stories of the spring for the Sox, Whitlock is making Chaim Bloom look like a genius for picking him up in the Rule 5 draft. He's struck out 12 batters in only 9 innings and hasn't walked anybody. He was pretty much guaranteed a roster spot no matter how he did because the Sox didn't want him to revert back to his old team, which would happen if he didn't make the roster. However, with his outstanding spring, Whitlock has locked himself into a bullpen spot. Oh, and the sweetest part for Sox fans? The Red Sox stole this talented righty from the New York Yankees, who tried to sneak the relatively inexperienced pitcher through the Rule 5 draft to no avail. This year, Whitlock will make the Yankees look like fools and reward Boston's front office for taking a flyer on him.
Darwinzon Hernandez
This year could be the breakout year for the flame-throwing lefty from Venezuela. He was good in his seven outings last season, but if he could put it together for a full year, he'd be a real weapon. He's got easy 95+ velocity, which isn't all that common from the left side. He loses the strike zone at times, but the stuff is there for him to be a shutdown reliever, and I think we'll see that this season. I'm looking for Hernandez to average 1.5 strikeouts for every inning pitched this season, as he should be able to dominate the middle innings for this team.
Matt Andriese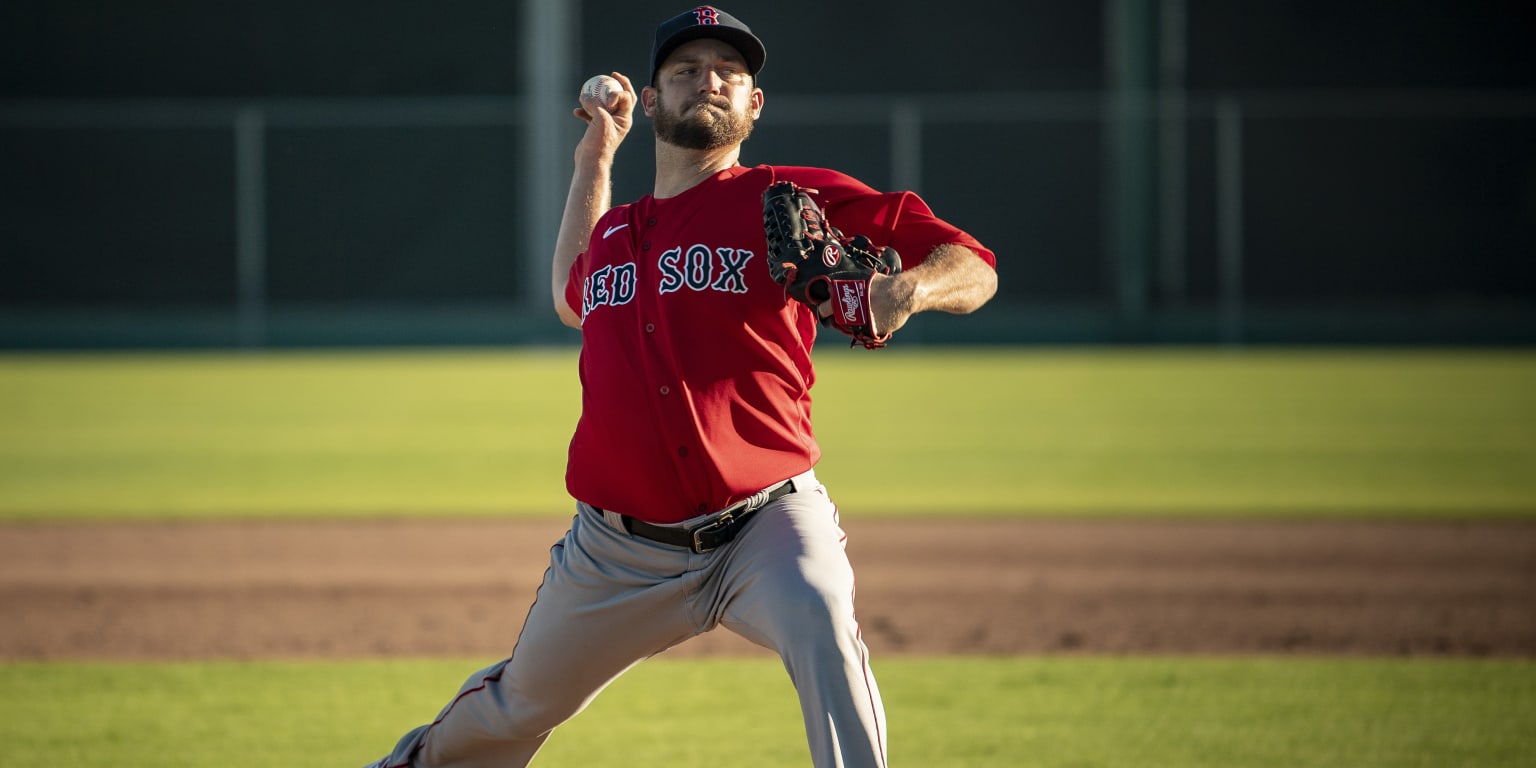 The final member of the bullpen that I'm going to look at is Matt Andriese. While he won't get many headlines, I think he could play a big role for this team. Whether it be making a spot start, eating up the middle innings if the starter goes out early, or even ending up sliding into the back half of the rotation, Andriese should fill many roles for this team. And while he's never been the best starting pitcher out there, he fills innings respectably and keeps his team in games for the most part. Every team needs a guy like Andriese that you can just throw out there and let him work to save other arms, so I think he'll play an undervalued but important role for the team, and end up securing somewhere around 7 or 8 wins on the year.
The Team Outlook
Individual predictions are great, but what is the team as a whole going to do? Playing in the strong AL East certainly doesn't help. The Yankees are running it back with their powerful lineup, the Tampa Bay Rays always find a way to play tough even as they continue to trade star players before they have to pay them, and the Toronto Blue Jays are a young, hungry team full of future stars. But this Sox team should be good. Their offense has never been in question, it's just a matter of if their pitching can keep them in games, and this year it should be able to. Not having Chris Sale for most, if not all, of the season hurts, but with their additions on the backend and health from the starters, this team might be able to sneak into the playoffs. Are they favorites to win it all? Not by a long shot, but this will be a much more enjoyable team to watch than last season, and that's all that fans can ask for. In the end, I see the Sox winning 87 or 88 games. Will that be enough to snag a wild-card berth, even if it means finishing third in the division? Only time will tell, but hopes are high in Boston.
Click on the images below to shop for new Red Sox gear!