This isn't the way anyone who followed the Boston Celtics thought the season would go. Now past the halfway point of the season, the Celtics find themselves in the #8 seed in the Eastern Conference with a record of 20-21. Not even a year after getting bounced in the Eastern Conference Finals by the Miami Heat, the Celtics have watched their championship aspirations fall apart. The same team that seemed destined to make a deep playoff run after last season is fighting to just stay competent with teams who are only playing for draft position at this point. We've gone through what this team needs to do to fix it's struggles, but they continue to underwhelm, and it may be time to accept this team just isn't who we thought they were.
For much of the first half of the season, most of the concerns surrounding Boston were brushed aside because the Celtics weren't fully healthy. But with Kemba Walker and Marcus Smart back now, the Celtics have continued to show no signs of competency since the All-Star Break. There are no more excuses for this team at this point. They rely way too heavily on their two stars to produce, and they haven't looked like the same players since the All-Star break quite frankly either. When they struggle as they have been recently, there's almost no chance this team will pull out a victory.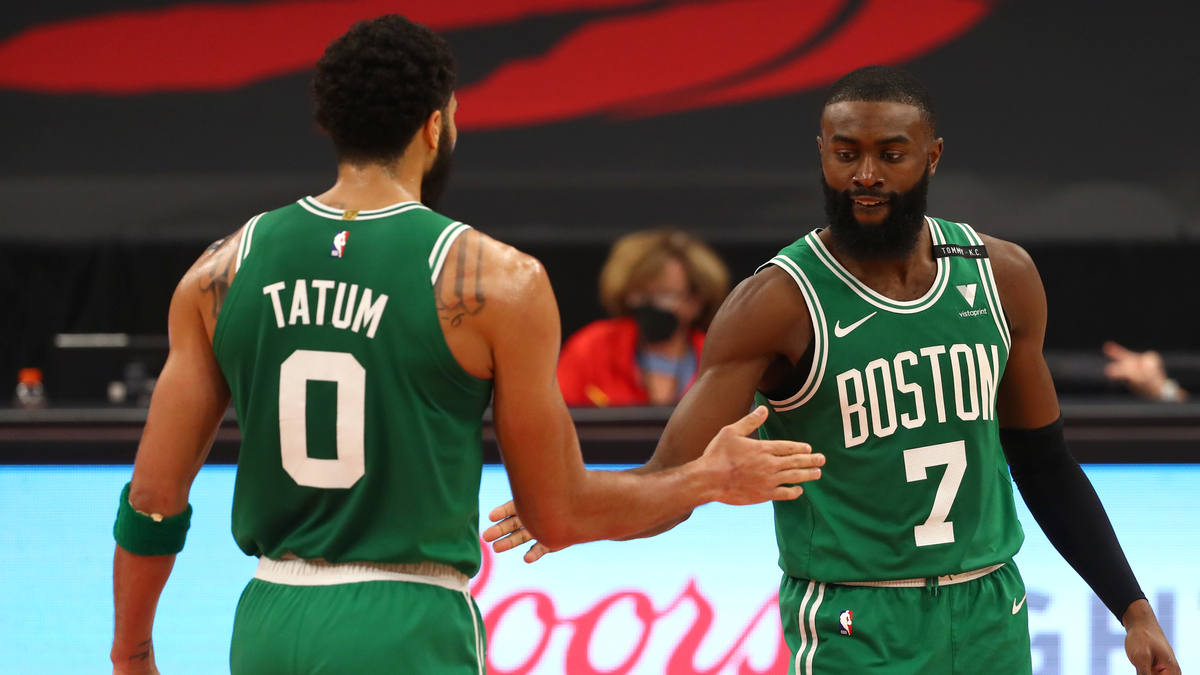 As a result, the Celtics find themselves in quite a bind. They are supposedly competitors, but even with two of the top players in the game, they are losing to far inferior competition. With the trade deadline only days away now, can the front office even justify making a trade at this point? Unless something miraculous happens, the Celtics have virtually no shot at winning a title this season, so what's the point in trying to swing a trade for a guy like Harrison Barnes who's probably just going to be a rental. It's an unbelievable situation for a team that seemed like they had everything figured out to have so many questions at this point.
GM Danny Ainge has been committed to trying to set his team up for the future while still winning today, but it's become quite clear that strategy won't work. The future of the team is set with Tatum and Brown, and it's time to start giving them so help. There's no veteran presence off the bench for this team to help take the burden off them. Kemba Walker has just been off all season since his return from injury, and has often hurt the team more than helped in quite a few games. Marcus Smart hasn't really found his footing yet since his return either. Offseason free agent signings Tristan Thompson and Jeff Teague haven't been as advertised, as they've both struggled to make much of an impact for most of the time. You can beat the Celtics if you contain Tatum and Brown, and that's been happening at an alarming rate this season.
Ainge needs to move some pieces to get these two some help. Walker and Smart's regression has been concerning, and when you combine that with Gordon Hayward leaving and not getting replaced, it's easy to start figuring out where the struggles are coming from. But this is a precious season of Tatum and Brown's time in Boston that is most likely going to end without a title, and something has to be done to maximize their title window. Teams have never been more aggressive in making moves to build "superteams", and it's time for Ainge to do the same. After making a huge move for Kyrie Irving, Ainge has been remarkably passive in terms of swinging big deals. Armed with a huge trade exemption, there's no more excuses for Ainge to hold off on making such a move moving forward.
The trade exemption offers a route to replace Hayward's departure, but there's no reason to put it to use this trade deadline. There have been some poor decisions made that have put the Celtics in this tough spot, there's no reason to compound it and force a move at the deadline. Let the season play out, and then rebuild this team into a title contender over the offseason. The Celtics have shown us time and again who they are this season, and that's just a league average team that has underperformed their expectations all season long. There's still time in the season, but there just aren't any more excuses to fall back on. It's time to accept what the Celtics are, and look to finally give Tatum and Brown some much needed help over the offseason.
Click on the images below to shop for new Celtics gear!