Cam Newton and the New England Patriots were able to agree to a one-year contract worth around $14 million yesterday. Coach Bill Belichick wouldn't give Newton $14 million to have him be a backup next season, which limits New England's options for adding more quarterbacks. Newton fits best in New England as a bridge QB, making the draft the best option for the Pats to add another QB. Looking at this year's draft class and New England's picks, there are some quarterbacks that could be available for the Patriots to add and develop behind Newton for this upcoming season. Here are six quarterbacks the Patriots could look to add through this upcoming draft.
Mac Jones, Alabama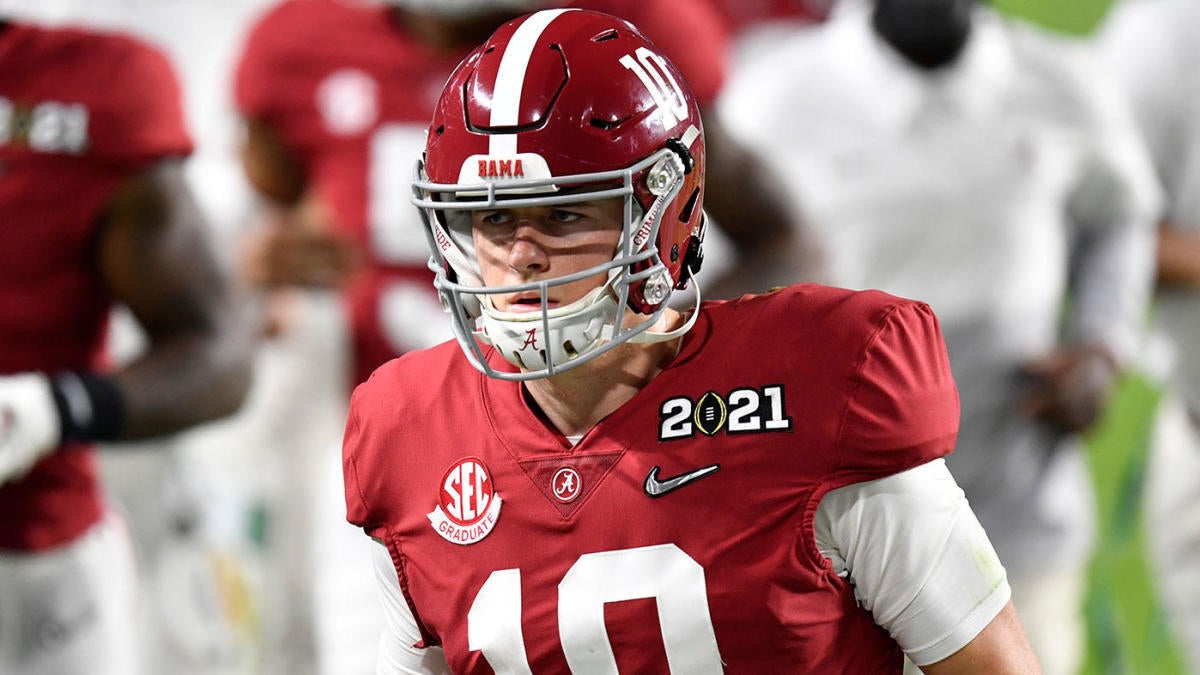 Mac Jones isn't going to impress with his arm strength, as he possesses an average arm. However, Jones's decision-making and anticipation when throwing the ball are things that make him the winner he has been at Alabama. Speed isn't a necessarily strength of Jones when comparing him to other quarterbacks in the draft, but Jones is by no means a statue in the pocket, as he has an amazing pocket presence that helps elevates his play. Belichick has always loved taking players from Alabama's system, due in part to his friendship with Nick Saban, and he could do so again, this time with the intent of finding his QB of the future.
Kellen Mond, Texas A&M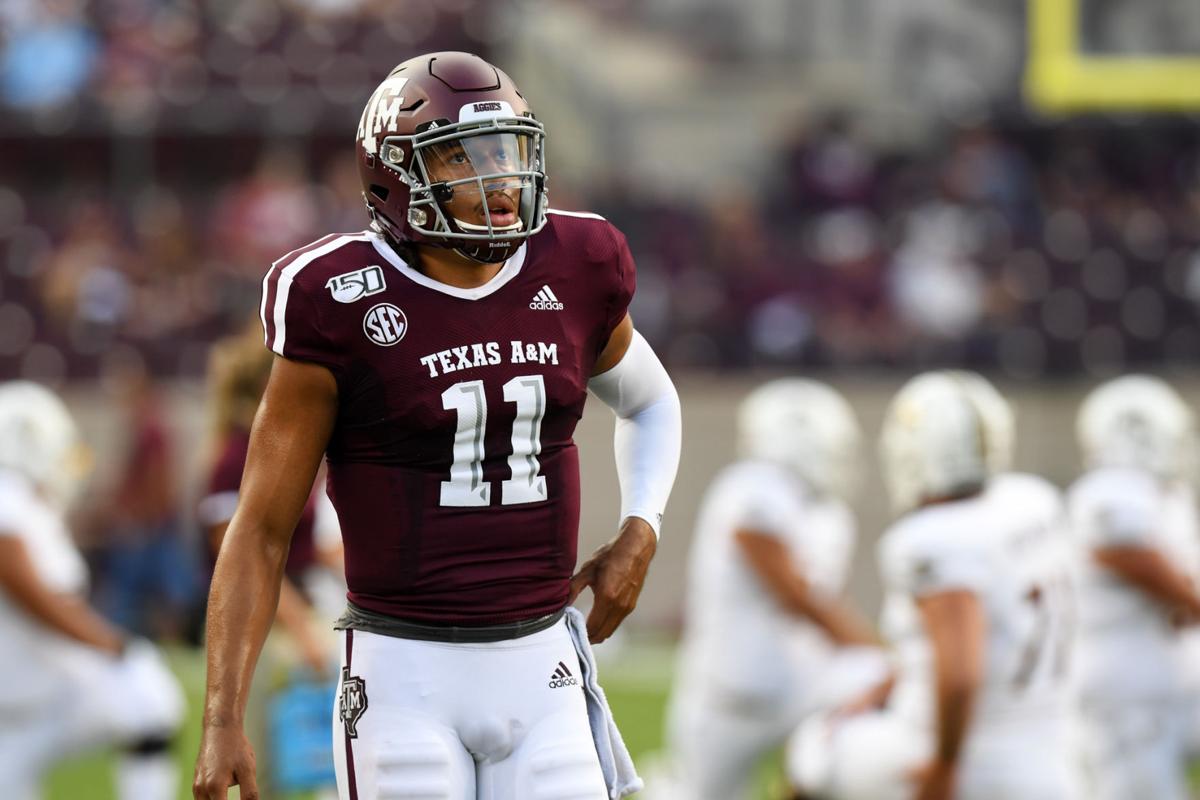 Kellen Mond has gone under the radar compared to some of the other QB's in this draft, as he has only recently begun to get some much deserved attention. Mond has all the traits that a team looks for in a franchise quarterback – arm strength, mobility, touch on the ball, and throws tight spirals. Mond still needs to develop and isn't going to be a day 1 starter next season. If Mond is given the time to develop, he has the potential to be a top tier QB in the NFL. If he ends up getting drafted by New England, sitting behind Newton for a season would greatly help Mond in his development.
Justin Fields, Ohio State
Fields already has a connection with Newton, so why not draft Fields and have Newton mentor him next season? Fields was initially projected to be the second QB taken after Trevor Lawrence, but his stock has dropped slightly due to the emergence of Zach Wilson and Trey Lance. At times, Fields would get stuck on his first read, which would lead to him holding onto the ball too long and getting sacked. This can be fixed over time, and New England could be the place. There's a good chance Fields won't be on the board still when the Patriots are up to pick at #15, so they may have to trade up if they want to get Fields.
Kyle Trask, Florida
Trask was in the Heisman conversation this past season, yet hasn't gotten the recognition that some of his fellow quarterbacks have. If you are looking for a player that is able to succeed when the play breaks down, Trask isn't the guy you want. He is more of a structured QB who is best when throwing on schedule and within the play. This is something that has begun to hurt QB prospects, as teams have started to look for QBs that are able to create plays off schedule. Trask does have some athleticism and ability to move in the pocket, just not the extent other QB's do. Look for Trask to go on Day 2 of the draft, where the Patriots could be ready to pounce.
Trey Lance, North Dakota State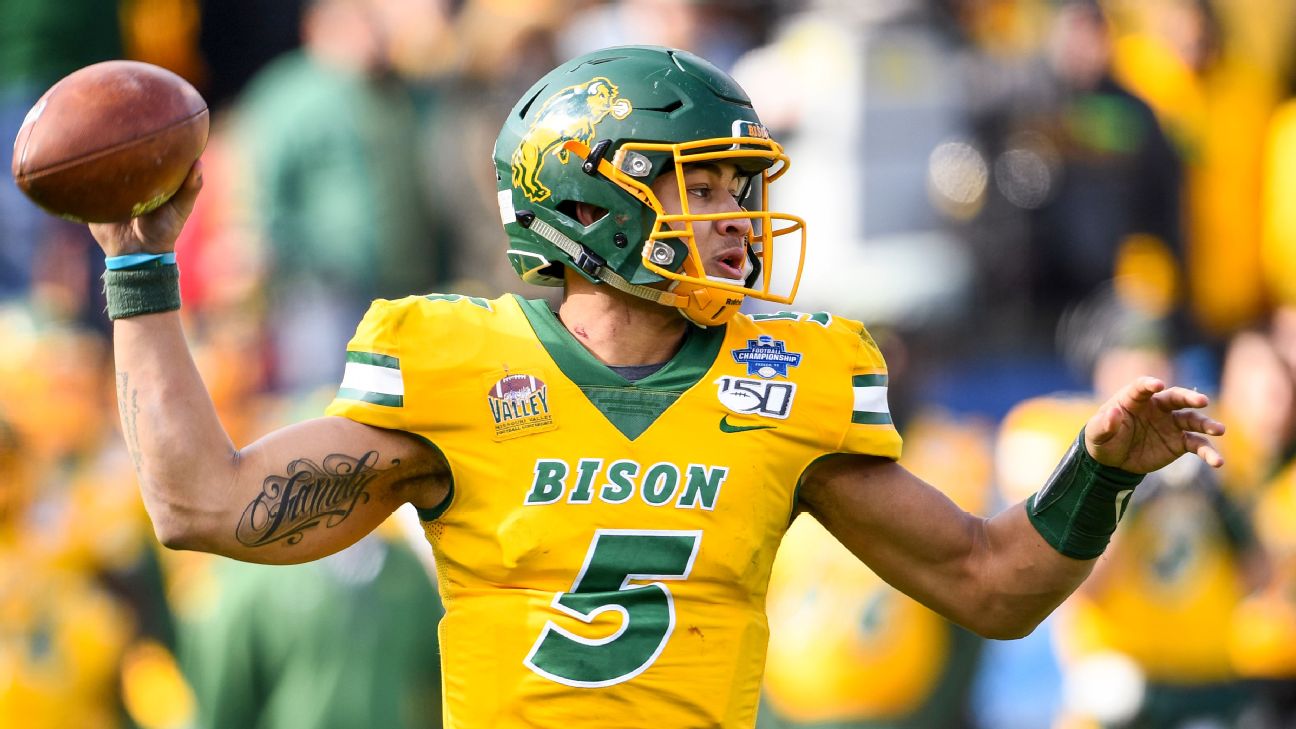 Lance continues to fly up every team's draft board with his insane arm strength and mobility. Lance threw 28 touchdowns and no interceptions in 2019 before COVID caused his 2020 season to be canceled, showing his ball security and intelligence. Many are going to say Lance didn't play against high level talent, but at the same time he didn't have the high level talent around him that Trevor Lawrence and Mac Jones did. After his Pro Day, Lance seems to be the consensus third QB taken behind Trevor Lawrence and Zach Wilson, and if the Patriots want him they will have to make a big trade to get him.
Jamie Newman, Wake Forest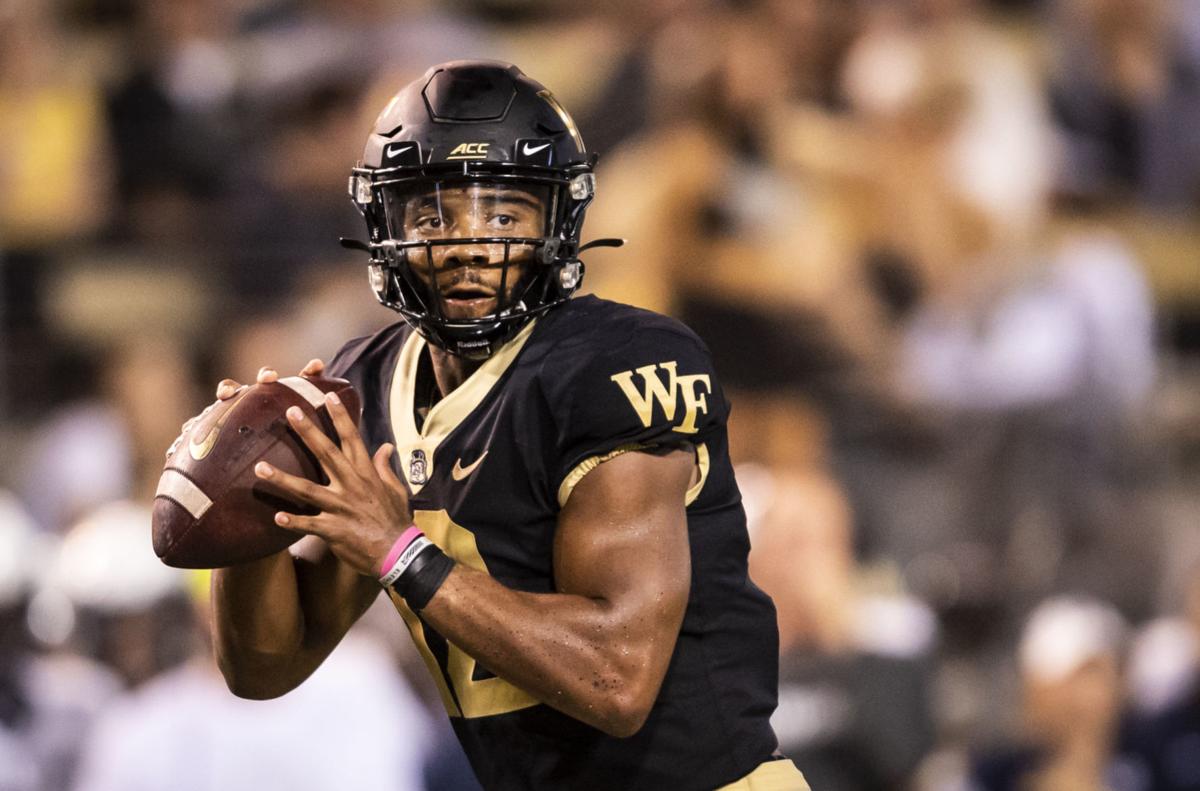 Newman is another QB in this years draft that has potential and raw abilities needed to be a starter in the current day NFL, but he will need time to fully develop them. Arm strength, mobility, and stature are things that Newman possesses that help him stand out in this class. On the contrary, Newman is inconsistent as a passer, and struggles going through his reads. When under pressure, Newman has a tendency to abandon his mechanics and it shows in his throws. Late Day 2 to Early Day 3 is the range of where Newman seems likely to get drafted, and taking him would allow New England to use their first-round pick elsewhere.
Click on the images below to shop for new Patriots gear!