With the Boston Red Sox set to kick off their Spring Training schedule tomorrow, baseball season is about to officially kick off. The Red Sox will be looking to have a major bounce back season after finishing in last place in the AL East last season. There was certainly a lot that went wrong for the Sox last season, and it's fair to expect this season's team to atleast be a little bit more successful than last season's. Despite that, it still feels like a stretch to say that this team could be in contention for a playoff spot come the season's end.
Let's start by taking a look at the main culprit for the Red Sox woes last season, which was the pitching. The Sox didn't really have a starting rotation heading into last season, and they paid dearly for it. This season is a bit of a different story, as GM Chaim Bloom made a couple of moves in free agency to shore up the rotation. First, they resigned Martin Perez, who was the most consistent starter for the Red Sox last season. Perez went 3-5 over his 12 starts, and posted a 4.50 ERA, which was somehow a decent figure among Red Sox pitchers last season. Perez is an innings eater who will provide the Red Sox with some consistency behind Eduardo Rodriguez and Nathan Eovoldi.
Bloom also went out and signed Garrett Richards, formerly of the San Diego Padres. Richards has had a somewhat similar career to Eovoldi; he's got great stuff, but staying healthy is the issue. Over the past five seasons, Richards has only managed to make 45 appearences, which is an astoundingly low total, even when considering last season's 60 game schedule. Having two pitchers as injury prone as Eovoldi and Richards won't exactly inspire confidence in the Sox rotation, as it's fair to assume that atleast one of them will miss time with injuries throughout the season.
Even if they all stay healthy, that leaves the Sox with only four proven starters. With Chris Sale not expected back until after the All Star break, that leaves the fifth spot up for grabs. The idea of an "opener" is something more teams have begun to embrace, but it's not something that worked well for the Sox last season. The fifth spot will probably come down to either Nick Pivetta or Tanner Houck. Both were late season additions to the Red Sox pitching staff last season, and both pitched pretty well when called upon. Whichever one wins the final spot will look to recapture last season's form, but it certainly isn't a guarantee to expect a ton of production from the final spot, let alone the rotation as a whole.
That leads us to the bullpen, which also struggled mightily last season. Bloom added some interesting players to bullpen to try to help shore it up, but it still feels like there some glaring holes. For starters, they don't have a true closer. Matt Barnes and Adam Ottavino, who was acquired in a trade this offseason with the New York Yankees, are probably the two top closer candidates, but both function better as setup guys. The Red Sox didn't have many save opportunities last season, but Barnes still managed to pick up four blown saves somehow. Ottavino meanwhile didn't even register a save last season, so it seems like Bloom is set to stick with Barnes in the ninth inning unless something else changes. Barnes is consistent if nothing else, but he's not exactly an inspiring closer by any means.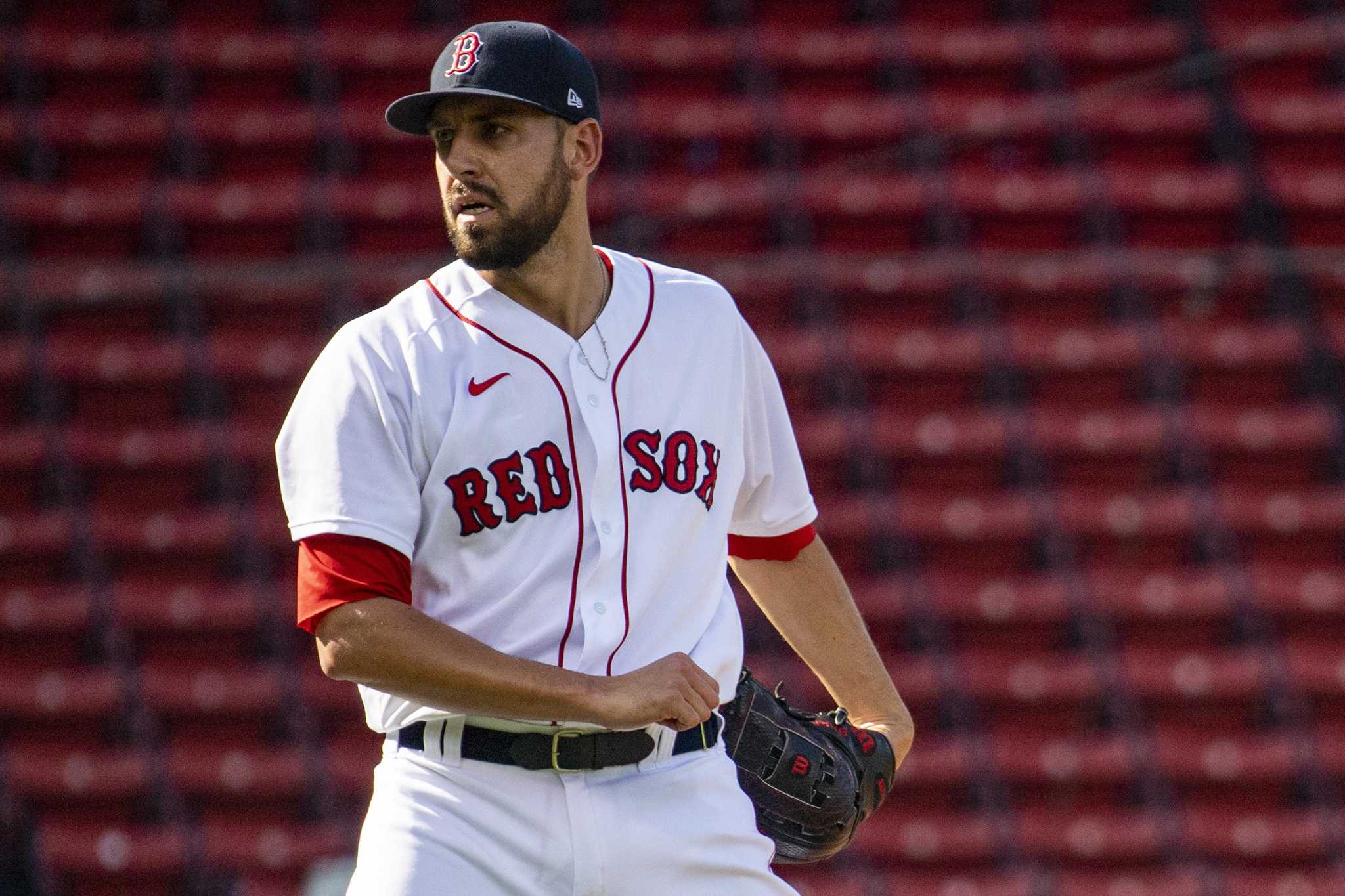 The rest of the bullpen is a bit of a mystery. Ryan Brasier had a bounce back season of sorts after a very rough 2019 season, and will look to continue being a solid late innings reliever. Darwinzon Hernandez had a solid season, albeit in limited action, and could develop into a solid weapon out of the bullpen. Phillips Valdez flashed some good stuff out of the bullpen last season. International signing Hirokazu Sawamura could prove to be a solid addition as well. What the bullpen lacks however, is experience and consistency. Hernandez only pitched eight innings last season, and is no guarantee to succeed this season. Sawamura could potentially flop coming over from Japan, as it's tough to judge how international players will adapt to the MLB. You know what you will get with Barnes, Ottavino, and Brasier, but it's tough to know what to expect from the rest of the bullpen.
With the pitching still somewhat of a question mark for the Red Sox, they should know what they are getting with the lineup. The lineup, led by stars Xander Bogaerts, Rafael Devers, and J.D. Martinez should be able to produce runs on a nightly basis. To be fair, that's what we said last season and it didn't happen, so there is reason to be wary. However, Bloom brought in some reinforcements to help take the burden off the Red Sox top players.
Through free agency, Bloom signed Hunter Renfroe, Kike Hernandez, and Marwin Gonzalez to give the Sox some much needed depth. Hernandez and Gonzalez are Swiss Army Knife type players who can play pretty much anywhere you need them to, which should be a huge help for the Sox on a nightly basis. Renfroe adds a power outfielder who can play either corner outfield spot, which could lead to a four man outfield platoon situation. The Sox also added Franchy Cordero in the trade that sent Andrew Benintendi to the Kansas City Royals, giving them another player to add to their outfield platoon.
When you combine that added depth with the core the Red Sox already had, this lineup should be able to produce at a much better clip than last season. Add in solid returning players such as Alex Verdugo, Christian Vazquez, and Bobby Dalbec, this lineup has the potential to do some damage. If the pitching can hold up it's end of the bargain, the Red Sox could technically have a shot to sneak into the playoffs. Yet in a loaded AL East field, it's really tough to envision the Red Sox finishing any higher than fourth place at the moment. This season should provide the Red Sox with the foundation for them to be able to rebuild themselves into a playoff contender, while ultimately falling short of the playoffs in the process.
Click on the images below to shop for new Red Sox gear!