With the franchise tag period beginning Tuesday, February 23rd, and lasting until March 9th at 4 pm ET, it's fitting to take a look at which players could potentially receive the tag from their respective teams. Not all the teams will use the franchise tag, as doing so pays the player who receives the tag the average salary of the previous season's top five players at the position the player plays at.1 Last year, the franchise tagged group was led by Tennessee Titans RB Derrick Henry, Dallas Cowboys QB Dak Prescott, and New England Patriots OG Joe Thuney. This year, with the salary cap being lower due to financial restrictions as a result of COVID, it's going to be harder to predict whether a team will be willing to use the franchise tag or not. If a team isn't mentioned in this article, it's either due to them currently being unable to use the tag financially, or there not being a player worth franchise tagging. With that in mind, here are our predictions as to who will get franchise tagged this offseason.
Dallas Cowboys – QB Dak Prescott
This should be a no-brainer for Dallas, as the drop-off after Prescott's injury was very noticeable. The Cowboys have even come out and said that if they aren't able to reach a long-term deal with Prescott before the tag deadline, they will franchise tag Prescott for the second straight year. It would be foolish for the Cowboys to let a quarterback of Prescott's caliber go for no return, so if a second straight tag is the only way to keep Prescott around, it's a must for the Cowboys. They would have to pay Prescott $37.7 million with the tag, which is a necessary cost sadly, with no proven option elsewhere for the team.
Detroit Lions – WR Kenny Golladay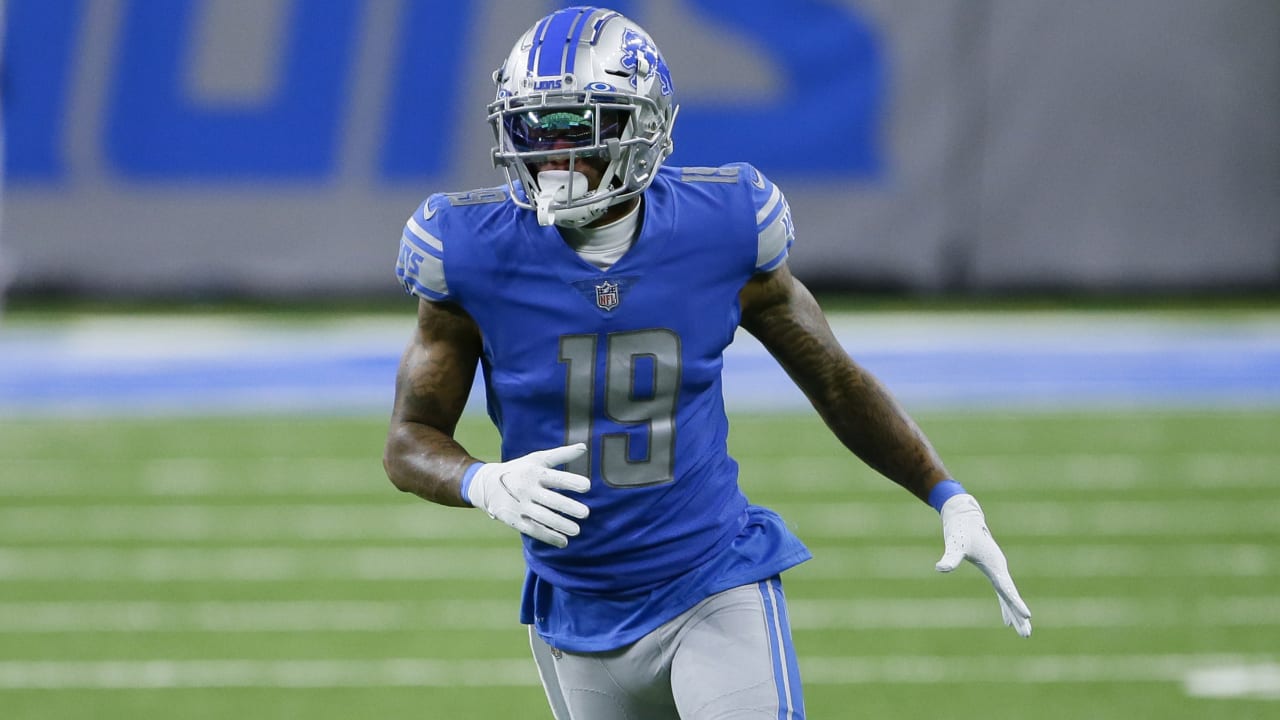 Rumors of a potential franchise tag and trade involving Golladay have begun to swirl around the NFL within the last few days. It appears that the Lions organization is heading towards a full-scale rebuild, and getting a return for Golladay would be much more beneficial then letting him leave for nothing. In this scenario, if the Lions cannot find a suitable trade partner for Golladay, they could still have Golladay play under the tag this year and look to make him a mid-season trade candidate. Golladay has shown the league that he has what it takes to be a number one WR, but it's staying healthy that has hindered his ability to truly be regarded as one.
Tampa Bay Buccaneers – WR Chris Godwin
By franchise tagging Godwin, the Buccaneers can prevent him from reaching the open market, and give themselves more time to get a long-term deal done. Reportedly, there's a mutual interest between the two sides to get a deal done, as the Bucs want to keep their current wide receiver core together. Godwin would surely love to keep catching passes from Tom Brady for as long as he can. Yet at the same time, Godwin would certainly love to maximize his earnings, especially in these financially difficult times provided by COVID. The franchise tag provides the best route for both scenarios to be fulfilled for Godwin, so expect the Bucs to tag Godwin and potentially reach a long-term extension later on in the offseason.
Chicago Bears – WR Allen Robinson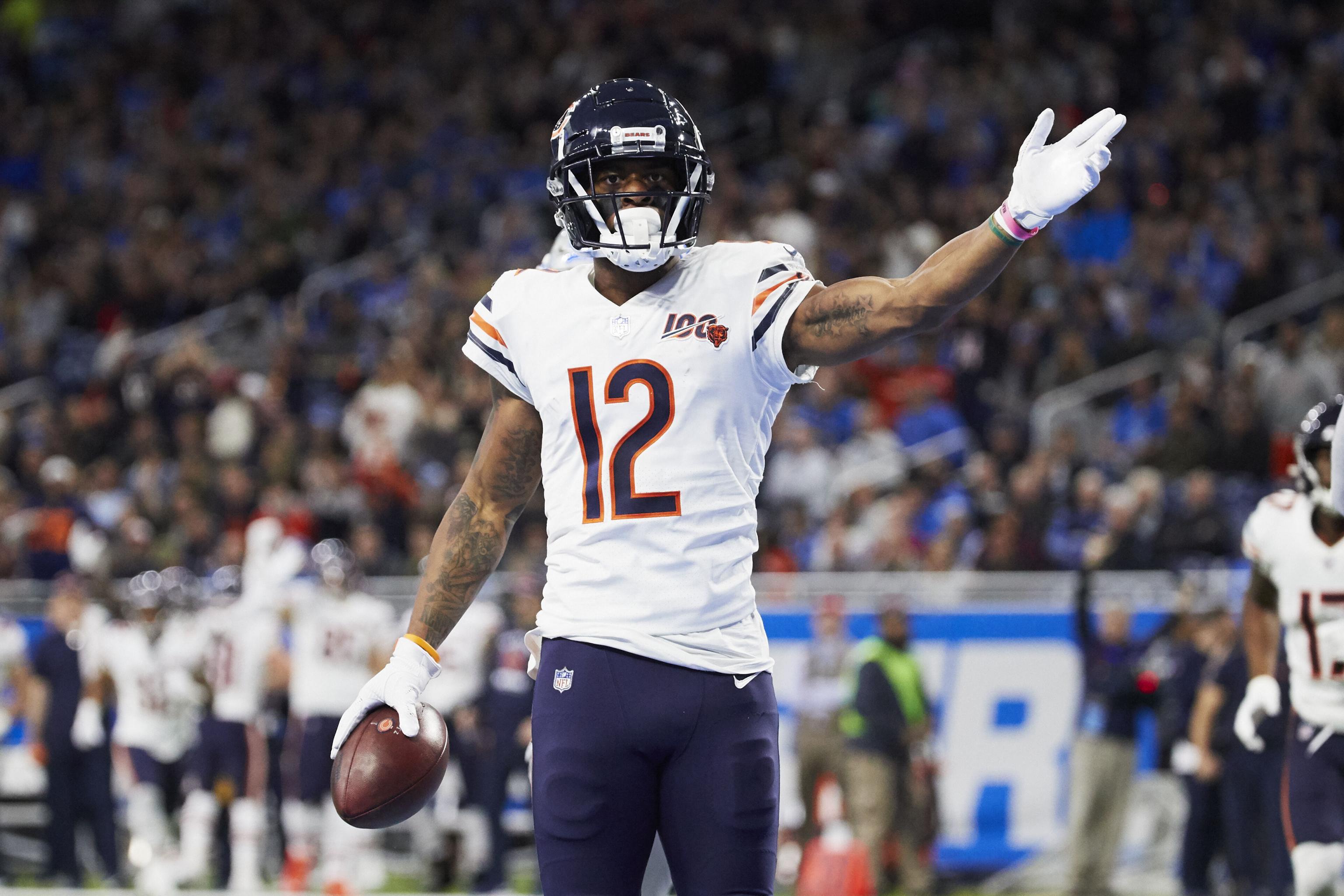 The two sides haven't talked about a contract extension since September 2020, which is very concerning seeing that free agency is right around the corner. However, that doesn't mean Robinson staying on the Bears is impossible. The Bears could look to franchise Robinson and provide whoever their next QB is with a de facto number 1 wideout. At the same time, franchise tagging Robinson gives the Bears the option to trade him as well. Robinson hasn't been the happiest in Chicago due to lack of consistency at the QB position, so he may not be thrilled with the proposition of being tagged by Chicago. Either way, it makes the most sense for Chicago to tag Robinson, as it ensures that he won't leave for nothing.
Carolina Panthers – OT Taylor Moton
Moton has been a reliable right tackle for the Panthers since being drafted back in 2017, and he has continued to improve throughout his time in Carolina. If the Panthers were to let Moton go, only center Matt Paradis would be returning from last season's offensive line. Moton hasn't had many health issues either in his time in the NFL, which should help him earn a nice pay day, regardless if he gets franchised by the Panthers. Moton getting franchised is almost guaranteed if the two sides cannot come to a long-term deal before the deadline, as it makes no sense for the Panthers to let their star tackle hit the open market.
Washington Football Team – OG Brandon Scherff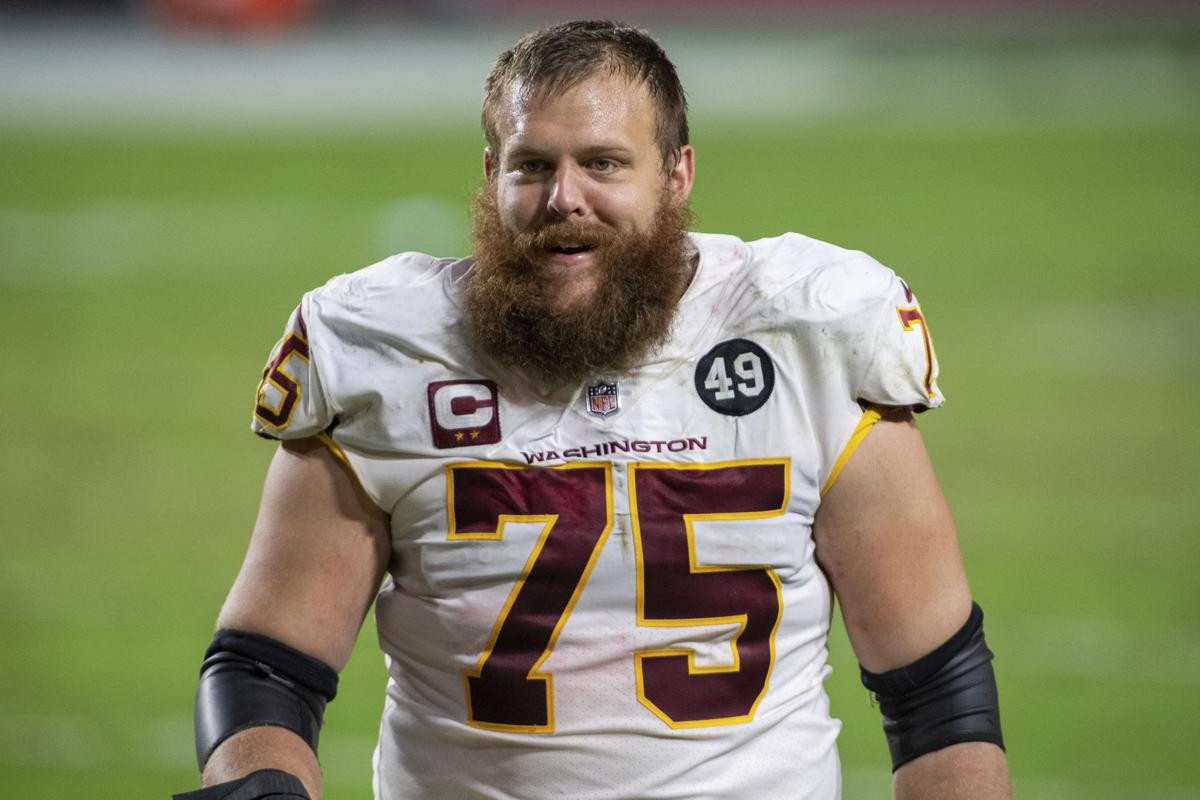 It is a must for the Football Team to ensure they keep All-Pro guard Brandon Scherff on their team going into the future. He has been the one consistent high level producer on the Football Team's offensive line since he was drafted back in 2015. This would be the second straight season the Football Team would apply the franchise tag to Scherff, and if they do end up applying the tag to him, Washington has to look to sign Scherff to a longer term deal rather than letting him play on the tag. Scherff is a player that Washington should want to keep for his entire career, as he serves as a high level player and as a respected leader in the locker room.
Denver Broncos – FS Justin Simmons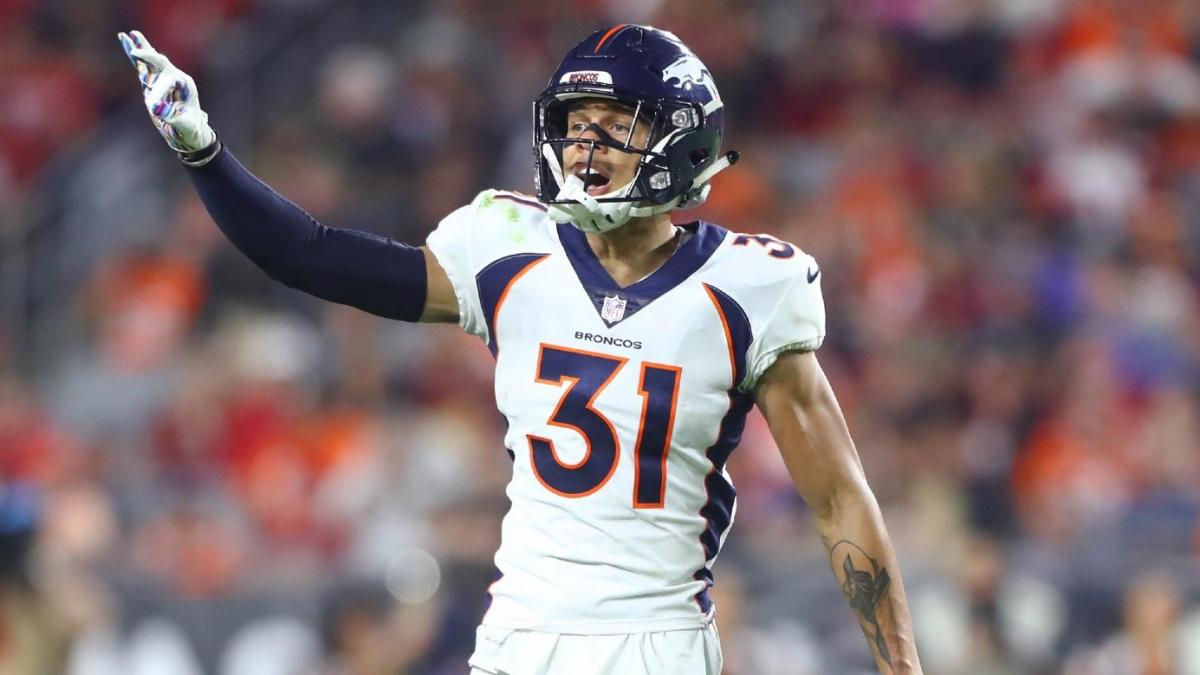 Simmons has been one of the bright spots on the Broncos defense for a few years now, and there's said to be mutual interest in a long-term deal. Just like with Scherff and Prescott, this would be the second straight year using the franchise tag on Simmons. That could potentially cause some distrust or anger by not letting the player hear from other teams. However, if the Broncos feel they have to keep Simmons around, franchising him to prolong their time to come to a long-term deal would be the way to go.
Los Angeles Rams – SS John Johnson III
The Rams have been vocal about their desire to keep Johnson III in Los Angeles for the foreseeable future, and if they aren't able to come to a long-term contract before the tag deadline, it wouldn't be a surprise if he got tagged. Johnson III is a versatile piece in the Rams secondary who has continued to improve every year since coming to the Rams from Boston College in the 2017 draft. Johnson III was one of the best deep safeties in the league this past season according to Pro Football Focus, being one of two safeties to grade over 80.0 in both the pass and run defense.2 Johnson is a vital piece to the Rams defense, and seems like a likely candidate to receive the franchise tag from the Rams.
1 Haislop, Tadd. What Is a Franchise Tag in the NFL? Meaning, Deadline, Values & Rules for Tags in 2020, Sporting News, 15 July 2020, http://www.sportingnews.com/us/nfl/news/nfl-franchise-tag-meaning-deadline-2020-values-rules/1nn0kl8x7hg5210kevqk2oim4w.
2 Spielberger, Brad. "Franchise Tag Candidates for All 32 NFL Teams: NFL News, Rankings and Statistics." Franchise Tag Candidates for All 32 NFL Teams, PFF, 11 Feb. 2021, http://www.pff.com/news/nfl-franchise-tag-candidates-all-32-nfl-teams#LVR.
Click on the images to shop for new NFL gear!