Let's face it, Tom Brady probably could have retired five years ago with his legacy as the greatest quarterback of all time set in stone. If it wasn't a certainty after the Patriots thrilling win against the Seattle Seahawks in Super Bowl 49, it was after the famous 28-3 comeback victory against the Atlanta Falcons in Super Bowl 51. Winning Super Bowl 53 against the Los Angeles Rams was the icing on the cake. And yet two years later, after 20 seasons of consistency in New England, Brady departed for the Tampa Bay Buccaneers, and finds himself in the same spot, the Super Bowl. With a new team, new coach, new players, even a new system, the end result proved to be the same, as Brady finds himself in position to add a seventh ring to his record tally.
For all of Brady's success in his career, what he's done with the Tampa Bay Buccaneers may be his most impressive feat yet. Sure he brought along a couple of old friends in Rob Gronkowski and Antonio Brown, but that's pretty much where the similarities stop. Brady's addition single-handedly has made the Bucs Super Bowl contenders, but it's not supposed to be this easy. Brady uprooted himself from all he knew in his storied NFL career, and then just coasted back to the Super Bowl, leaving all fans of the NFL with one question; how did he do it?
For starters, let's look at what Brady inherited. The Bucs finished last season 7-9, good for third in the NFC South. Jameis Winston was the QB for the season, and while he threw for 5109 yards and 33 touchdowns, he countered that by throwing 30 interceptions, so he essentially threw an interception for every touchdown he had. The Bucs had one of the most dangerous receiving duos in the league with Mike Evans and Chris Godwin, and a young defense that seemed poised to improve. A case could be made the Bucs were a competent QB away from being a playoff team last season.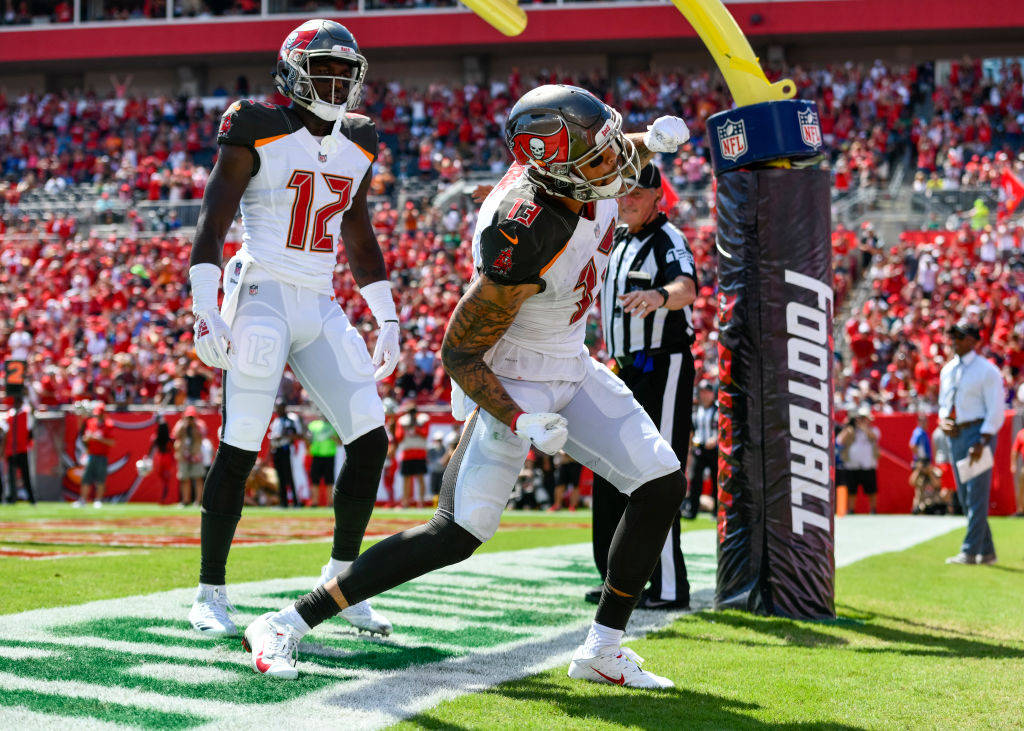 So the Bucs had some solid pieces in place, along with an offensive-minded coach in Bruce Arians. Arians was brought in to try and fix Jameis Winston, but Winston was deemed unfixable after one season. For Brady, Arians offered a stark contrast to the defense oriented Bill Belichick in New England. Arians has become tied to his motto of "no risk it, no biscuit", which is typically displayed in his willingness to take numerous shots at big plays on offense.
This system is worlds apart from what Brady had been living in with New England. Brady didn't have a true deep threat with the Patriots since Randy Moss left the team about ten years ago. He relied on the short to intermediate passing game to wear down opposing defenses, while taking maybe 3-4 big shots downfield. He quickly found himself in offense with two deep threats in Evans and Godwin, and an offense that loves the deep ball. It was a real difference in strategies that didn't necessarily seem to suit Brady, and left some (myself included) doubting whether this offense would ever pan out.
While Brady didn't necessarily excel on deep passes this season, he made his money in the intermediate passing game this season. Brady's Intended Air Yards per Pass (how far his average pass went) was 9.1 yards, which was tops in the league. For reference, Brady's Intended Air Yards per Pass in his final season in New England was 7.6. But it worked, as Brady's completion percentage went up nearly five percent from last season. Brady and Arians seemed to mesh their two strategies into one, and while their were some plays that left you wondering what they were thinking (ex. Jaire Alexander's INT this past weekend),it typically led to offensive success.
The most important thing Brady brought with him to Tampa Bay, was the belief that this team could win. The Bucs have certainly showed this throughout the playoffs. Brady hasn't necessarily been extraordinary this postseason, and quite frankly hew hasn't had to. The Bucs defense has tortured Drew Brees and Aaron Rodgers for consecutive weeks now, and they will need a similar outing if the Bucs are to come away with a Super Bowl victory.
In the end, Brady's greatness cannot be denied. He took a huge gamble, at a stage in his career that very few people ever make it to. Not only did he take this gamble, but it paid off handsomely, as Brady is back in the Super Bowl. Now, the greatest to ever to do it will have a chance to put some more distance between himself and his potential successor in Patrick Mahomes on February 7.
Click on the images to shop for new Bucs gear!